If you are an MSP or IT Reseller, our cloud backup service will fit right in with your existing IT services portfolio. We provide the entire service rebranded in your company name.
At BOBcloud we define Resellers as IT professionals and Support companies who provide online backups to their customers as part of their business portfolio.
The exception to this are larger organisations such as schools or businesses with their own in-house IT Departments who manage their own ICT IT and have at least 10 devices using our software.
Why become a BOBcloud Reseller for Backup?
If IT Support is your thing, chances are you are already providing online backups to your customers as their primary backup solution or as a hybrid bolt-on.
Reselling our services is hassle-free and the service is delivered as SaaS. No hardware or server-side software to maintain. Everything is configured, managed and monitored from one screen.
How to resell?
We don't insist you charge a percentage on top of our prices and prefer to let you decide how to resell our services and the price you charge.
Some of the more common reseller methods are….. direct margin, per device, per bundle of devices, data stored with us, size of source data on your customers' servers, fully managed backup and monitored, packaged with other security services such as anti-virus, etc. In short, you can resell our online backups any way you like.
If you have an idea for a new sales model, we would love to see how we can help.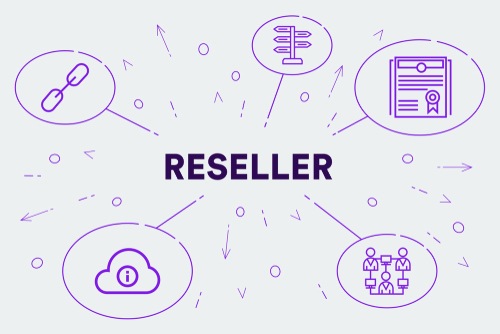 Why do we show our prices on our website? The short answer is that it makes it easy for new Resellers to understand everything about our service offering and pricing within a minute or so.
Experience tells us every potential customer wants to see all information up-front rather than wait for a callback.
We also hear 'my customers will go direct to BOBcloud if they know the price'?
That is a possibility, but it has never happened; here is why.
1. Your customers never get excited enough about online backups to research them and find a new supplier. We have tried to get the world excited about backups for more than 20 years, and it is just never going to happen. End-users prefer to get their IT Support company to provide their services.
2. Your customers will not realise you are using BOBcloud. All of our software has vanilla branding and the products are named 'Server' or 'Desktop'.
a) If your customers want to receive email alerts from our system when their backups fail or succeed, they will see all emails come from a generic domain with the ownership details marked as private. More than 99% of customers managed by our Resellers don't have email alerts set up.
b) There is only place where BOBcloud is mentioned within our software and that is in the copyright message. We can't change this and it is only visible to administrators authorised to log into the backup software. We recommend your customers aren't granted access to log into our backup software in case they back up more data than they agreed to pay for or remove critical folders from the backup sets.
3. End-users appreciate their IT Support company has to invest time and money into learning how to use our software, install it and restore using it.
All daily backups need monitoring for errors and are something an IT Support company will do for their customers.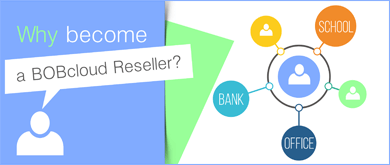 Affiliate or Reseller? Which is right for you?
If IT Support isn't your core business, you can simply refer customers to us and we will do everything else. An Affiliate will advertise our services on their websites and blogs, and get paid a 25% commission on all sales they refer to us. The sales process is automated end-to-end without the Affiliate required to deal with the customer.
We have pre-packaged services and 'reseller specific' packages tailored to your needs. All tech and images are created and operated by us. You only need to insert a link on your site or blog.
Who is not a Reseller?
Someone who has one device they want to back up, or if IT Support isn't their core business. We will still value their business and will put them in contact with one of our Resellers local to them.