Is your Ahsay infrastructure costing too much to operate?
Why outsource your Ahsay business to us?
If your business uses Ahsay, you will probably be buying and maintaining your own servers, SANs, storage, network, security and Ahsay software.
Inefficient storage usage
Can you use all of your storage?

If you have 100 TB of storage, you can only use up to 90% of it before you need to add more. You probably won't want to run near your limit in case you reach it before you can add more storage.
Whether you lease or own the storage and servers, your costs are the same regardless if you store 1GB or 100 TB of customer data.
You have to purchase new storage in full before you can use it.
Your costs remain the same when your customers' usage drops.
How we help:
With our hosted Ahsay service, you only pay for the storage and licenses you are using at the end of each month. No hidden extras or termination periods. You can grow and shrink your customer base dynamically.
We don't sell quotas. Quotas are only 90% of the storage you need. If you purchase 1000 GB of storage in a quota, you will only want to use 900 GB before you will need to add more storage. Running at 100% capacity (1000 GB) will mean your backups will fail and you might corrupt some of your backups.
If you buy another 1000 GB when you are using only 900 GB, your profit drops. You will now be paying for 2000 GB and only using 900 GB.
Quotas are often viewed as a cynical sales ploy to oversell services you will never use.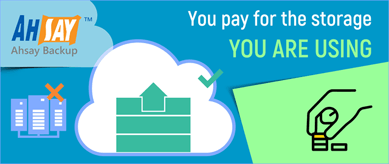 ————————————————————————————
Reduce staff costs
Hardware
If you manage all of your servers yourself, you will need NOC staff 24 x 7. If that includes you, you will never be able to totally remove yourself from the solution. Is it likely you might have to drive to your data centre when you are on holiday?
How we help:
You never have to worry about the Ahsay infrastructure or backend services ever again. Our Engineers have it covered and we rely on Microsoft to host the whole solution whilst supporting the cloud hardware.
Azure is the world's most trusted cloud and we have never known them to have an outage.
Microsoft have their critics, but have you ever heard of anyone losing data whilst hosted by Microsoft?
——
Software
Being in IT Support, you will know techies have to be 1st and 3rd line experts in 2 or 3 different versions of many software applications and operating systems. The Ahsay suite requires everyone who manages it to have an intermediate level of knowledge of it as well as the operating systems Ahsay supports (currently, Windows, MAC, Linus, iOS and Android).
How we help: You can still be an Ahsay guru if you want to, but it isn't necessary. Even a junior 3rd line newbie can install and set up Ahsay backups. We are on hand to assist with support, remote diags and free installations 7 days a week.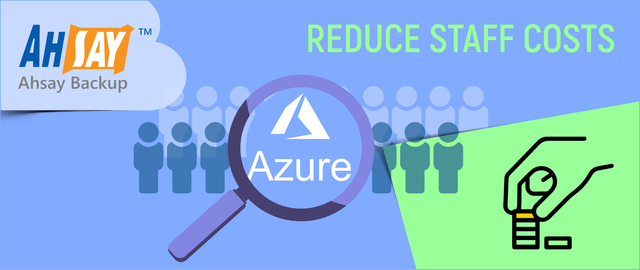 ————————————————————————————
Licenses
Depending on how you license your Ahsay infrastructure, you will either be buying or renting licenses.
If you are buying licenses, you will have a large purchase cost when you want to increase your license count and you can't return licenses for a refund when your license usage drops. Fine if you intend to grow every month year in year out, but not so good if your customer usage fluctuates.
How we help:
Every month you lease the exact amount of Ahsay CBS, OBM, ACB and advanced module licenses you require from us. Because we buy in bulk, we will very often provide licenses at a lower price than you can buy from Ahsay.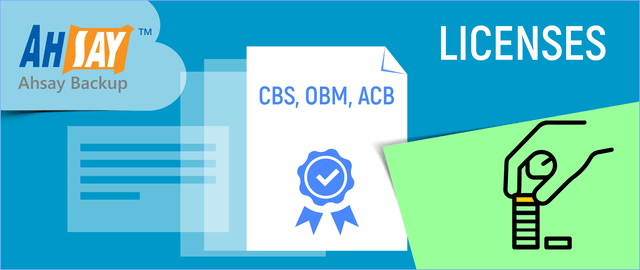 ————————————————————————————
Data ownership, safe harbour and GDPR
You will want to know where your data is, will it leave the UK? Is it safe and is it protected from a GDPR perspective?
How we help:
If you don't want us to store your customers' data you can use your own hardware or your own cloud account. We provide cloud connectors out of the box for Azure, AWS, Dropbox, OneDrive, Google Drive and more. You can view all cloud connectors supported on our calculator.
If you use our pre-configured storage destinations, your customers' data will be stored on Microsoft's cloud in the UK.
Your data will never leave the UK and remains encrypted at all times. Your data belongs to you and we cannot access it.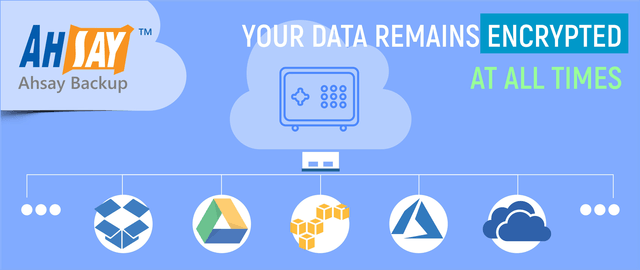 ————————————————————————————
How we have assisted other partners
With outsourcing, it is never one-size-fits-all.
You can use us in a basic SaaS model, have your own Ahsay server(s) (CBS), or a hybrid solution to suit your business model.
Full CBS server hosted on Microsoft's cloud [Azure] in any region.
Shared and hosted Ahsay OBM \ ACB running in a SaaS model.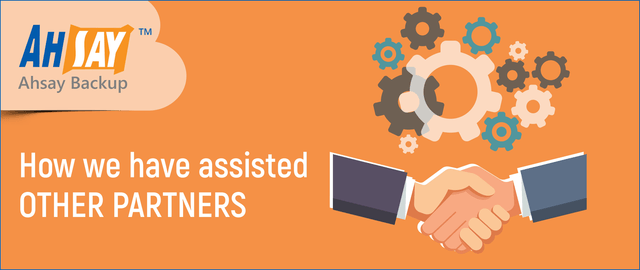 ————————————————————————————
Why trust us?
We never sell to end-users and don't compete with you.
We never contact your customers.
You sell at your price.
If you want lower costs, less management, and a few more bangs and whistles than Ahsay can provide, we can help.
————————————————————————————
Want to know more?