Multi-Cloud Data Transfer
Whether your cloud storage is with Google storage, Dropbox, or OneDrive, you can benefit from a system that allows you to seamlessly manage your cloud storage on all your platforms. 
Backup, sync, replicate and share instantly. Businesses and individuals need to store their data somewhere before they can manipulate and send/receive it.
Storage options have increased dramatically in the past decade, and not surprisingly Google cloud storage is one of the most popular providing numerous benefits for users in terms of data security and ease of manipulation and storage.
However, even online cloud platforms are suspect to errors and threats. Therefore, cloud-2-cloud file transfers between different providers might sound like a good idea for businesses that want to keep their data safe and replicated across numerous platforms. BOBcloud offers the opportunity to move your online property freely and automatically between different platforms.
Benefits of Data Transfer through "Clouds"
Cybercrime is an issue that plagues ALL industries. According to Statista's data, the number of attacks has steadily increased since 2005, and in 2020 there are numerous attacks every day. It is no wonder that IT specialists are seeking to improve defences, what with new malicious tactics come forth on a daily basis. Innovation is a key factor of success for both sides, each struggling to achieve their own goals.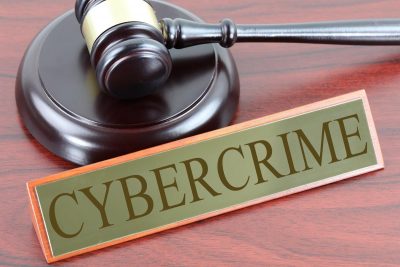 Cloud-2-cloud storage is a solution for such situations because files aren't stored on a single machine. Files are stored online and can be easily backed up. The access lies in the hands of users, instead of on a computer that has low-level defences. Additionally, platforms like BOBcloud have software acting as an additional layer of protection.
However, one of the main advantages of using the cloud as a store of value lies in the outbound/inbound transfer of files. BOBcloud makes it possible to connect your cloud account with external platforms, including Office 365, Microsoft Azure, Amazon AWS, Google Cloud, Google Drive, and many others.
These platforms form a basic cloud-2-cloud backup, where files have mirror storage at two different locations. As such, they cannot be compromised easily by internal errors or external threats.
Ensuring Cloud-storage Security
To start off, all files transferred by the BOBcloud are encrypted with AES 256 bit algorithm, making it almost impenetrable for hackers. Cloud storage encryption ensures that apart from the owner, third parties do not have access to files during the transmission. The platform implements the latest security measures in terms of account protection, as well as verification processes regarding the file transfer.
Cloud-2-Cloud Data Backup Possibilities
Currently, there are numerous platforms where cloud-2-cloud file backup is possible. It includes restoration of files as well, meaning that the user can pull out backup files and transfer them back into the original state. BOBcloud makes it possible to transfer files between these platforms: Dropbox, OneDrive, Google Drive, Rackspace, local storage (USB, NAS etc), FTP and SFTP.
Once transmitted, all files are available for owners. This is especially important for businesses that experienced security crackdown. Another useful feature of cloud-based service is the usage of the backup re-sync for large databases. It helps moving bulk data around, without the limitations of the physical size of the hard drive. For a detailed step-by-step installation guide, you can check out our online guide here.
Aside from our standard services which will backup anything to run on the LAN or in the cloud to any backup destination you want, we also build and supply own-hosted or cloud-hosted private servers. More can be found here