Online Backup, Online Storage or Online FileSync ?
What are the differences between Online Backup, Online Storage and Online FileSync?
I will discuss this on an enterprise level here. I know FTP and backing up to USB disks using Windows in-built tools is cheap and might work for a one-man shop, but businesses need a more resilient solution.
These 3 solutions do sort of the same thing as one another, and that is to store data in a separate location to where your operational data is stored. Basically, if a fire or plane crash takes down your main file server, you want your data safely stored elsewhere, right?
That is where the similarities end and we'll cover each one here in detail. We will focus heavily on the ability to restore data because that is all you care about. Everyone talks about low cost and unlimited storage etc, but a Sys Admin should only look at how quick and easy it is to restore data. There is no point in signing up for an unlimited service for $50 a year if the restore bandwidth is throttled and the restore estimation is 3 weeks for your data, or you have to wait a week to receive a hard disk through the post. These options will become obvious when you are testing the software. The bottom line is that you need to know which service you want and pay accordingly for it.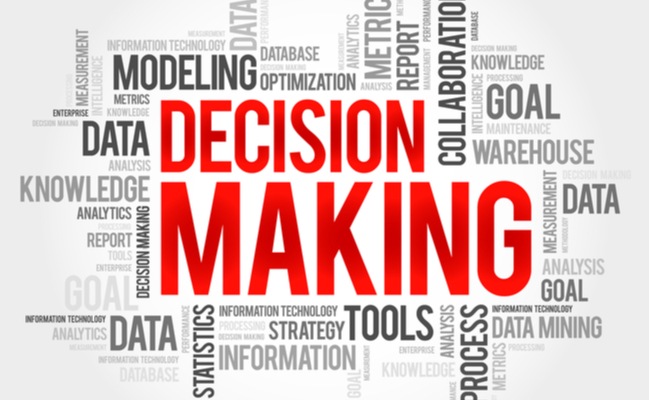 This is the only reliable method if you want to restore anything from a server, be it a file or a single email from 5 years ago. Online backup systems are built with this scenario in mind and the whole premise is that you should be able to restore any file easily and quickly. There is no sense in having a system that is over complicated when you want to restore data.
An online backup service must store YOUR data somewhere safe which is persistent and durable.
Persistent means the backup or restore platform is ready to use when you want to use it.
Durable means your data will always be available when you want it. Even if the platform is offline.
Gmail has had outages over the years with a protracted outage in 2014 which saw users unable to access their emails for days. Some commentators expected the imminent disclosure that data had been lost and they were disappointed when that didn't happen. As embarrassing as it was for Google, Gmail was offline for quite some time, however, they didn't lose a single email. This was because they are world leaders and world leaders don't lose data. This is the difference between persistence and durability.
If you research this matter further you will see talk of 5 nines and 9 nines levels of durability. Wasabi has a good tech doc on this which is worth a read if you want to know more. Incidentally, our online backup services can use Wasabi as an online destination for your data. Their tech doc is here 11 Nines durability
As a SysAdmin, I have always advised clients to look closely at durability above everything else. If any data goes missing, it is always going to be that email that proves right or wrong in an employment tribunal or a contract with disputed terms.
Are all online backup companies the same?

Most online backup companies will use off-the-shelf software for their solution. Some will have less than one thousand customers and it simply isn't viable for them to write their own solution. We use Ahsay ourselves simply because they are the world leader in providing enterprise online backup software to MSPs.
With Ahsay we can backup anything running on Microsoft, MAC, Linux, Office 365, cloud environments and some proprietary NAS models (Synology and QNAP included). If you need it backing up, we have an Ahsay module for that in our list of backup modules.
What to look for in an online backup solution
Destination storage done right!
We have established that you need a durable backup destination for your data and that should be top of your list. We used to own a data centre ourselves and then realised it was pointless trying to compete with the expertise of Microsoft and Amazon clouds. Our strength is knowing what to do ourselves and when to bring the experts in.
We use the Microsoft Cloud [Azure] in the UK for our storage and infrastructure. Amazon [AWS] is just as good, but we chose to use Azure because we are predominately a Microsoft house.
Azure allows us to store customer data in one of three UK data centres and more than 50 other regions worldwide. As a bare minimum, Azure stores 3 copies of your files at any one time and we can easily increase that to other regions in the UK or worldwide.
Where are your files and data stored?
It is worth testing the mettle of your online backup provider. Try asking them the following:
– Where do they store your data and how many copies of your data are stored.
– What part of your solution do they own or lease? If they lease their hardware your data is stored on, and then default on a payment, the provider will take their storage (and your data) away.
– How many outages have they had in the last 10 years.
– How long have they been in business?
– Will they be in business this time next year? You can check if they are viable by asking to see their last company accounts or find them yourself at Co. Hse. If you are outside the UK, this is a UK Government site that shows company reports, statements and accounts.
– How much bandwidth do they give over for backups and restores? You can ask this and it is important you test this. We use Azure because they don't throttle bandwidth and will always keep up with your connection.
Is small agile, or a target?
You now know where your data is stored, but are they safe from price changes outside their control that can sink them? The biggest 'non-business driven' costs associated with any data centre are business rates and electricity. Not much can be done about rates, but smaller companies and single data centre companies will be hit by regular increases in electricity. Because of their size, they won't be able to negotiate discounts in the same way as the largest providers do.
How to test a backup service



Here is my 10 point checklist for online backup and restore:
1.  Legal compliance. Ask for a list of your online backup provider's compliance statements. ISO compliance is top of your list for storage.
We use Azure for our entire service because they are the world's most trusted cloud and are GDPR compliant. Their compliance statements can be found here
2. Where is your data stored? Is it in the UK, how many copies are there? Is it in the middle of a trading estate? Think where you would put it and accept nothing less.
We store your data by default in the UK. We also use more than 50 other Azure regions worldwide.
3. Will their solution work? Can you backup the data you want to backup? If you are running databases such as Exchange, MS SQL or MySQL you will need a custom-built module that logs into the database and streams the data in and out. If you backup databases at the file level whilst a database is running (and they are always running), it will be impossible to restore your data. The exception to this is if the database(s) are shut down at the time of backup.
We use Ahsay and are confident we can backup anything you have running.
4. Metered bandwidth? Is the upload and restore bandwidth sufficient for your needs? Send a large backup and try to restore it at peak time (around 21:00).
We use Microsoft's cloud and they never throttle bandwidth in or out.
5. Retention periods. How long is data retained for? You might find the provider purges data older than a set period (e.g. 30 days). You should certainly lookout for this on platforms that offer unlimited storage.
You set your own retention periods from one day to unlimited.
6. Is it truly unlimited? If unlimited storage has caught your eye, just check it is truly unlimited. Some services require you to justify the extra storage or throttle bandwidth when you have used X amount of storage.
We don't provide unlimited storage plans.
7. Are you allowed to backup NAS' and other external storage? Sounds silly, but these are very often extras.
You can backup anything with us. No limits.
8. Termination periods.
No one is on a contract with us and they can terminate anytime. This flexibility gives our Resellers the reassurance they can cancel an account quickly.
9. Which backup software do they use? Most providers use 3rd party software and they should be happy to share this.
We use Ahsay.
10. Risk. Why risk storing your data on a platform which doesn't have FTSE 100 or Fortune 500 companies in their list of customers?
This covers a broad range of applications, but typically means a place to store your data online. Very often it will comprise of a simple backup process such as FTP and a destination to store your data on. Versioning will be ad-hoc and will probably comprise of full backups. Basic online storage is used by millions of techies every week to store data. It will work great in their capable hands, but for automated round-the-clock and secure backups, it will be too much of a risk.
If I said to you Dropbox, you will know what I mean right away. This was the first backup and sync product most people saw and fell in love with. It just works and is great at doing what it is meant to. There are a lot of similar products out there now and this has driven a reduction in consumer pricing and a tech-race in features. These systems are great, and there is no doubt they have improved productivity for millions (me included), and they all provide free storage before you need to commit with £$.
Are they suitable for your disaster recovery plans? First of all, they only backup files and not systems. They might not also provide the level of versioning you require. Retention periods will vary between providers and product types within each provider.