OpenText is a Canadian enterprise software company that purchased Carbonite for $1.42bn yesterday.
Carbonite said in a statement that it had received a number of offers and the OpenText deal was "the best way to maximise shareholder value".
What does this mean for UK companies using Carbonite?
Nothing is likely to change in the interim, however, it does raise the question about what the strategy of the new owners will be.
Are prices going to rise, will customer data be moved to new locations outside of their safe harbour, will the service features change?
These are important questions because most customers choose a backup solution carefully and expect their data to be stored in the same place for long periods. This is so they can satisfy retention periods required by their country's and tax laws, insurers' requirements and of course their end-users' needs.
Open a ticket if you have any queries on Carbonite backup accounts we manage for you.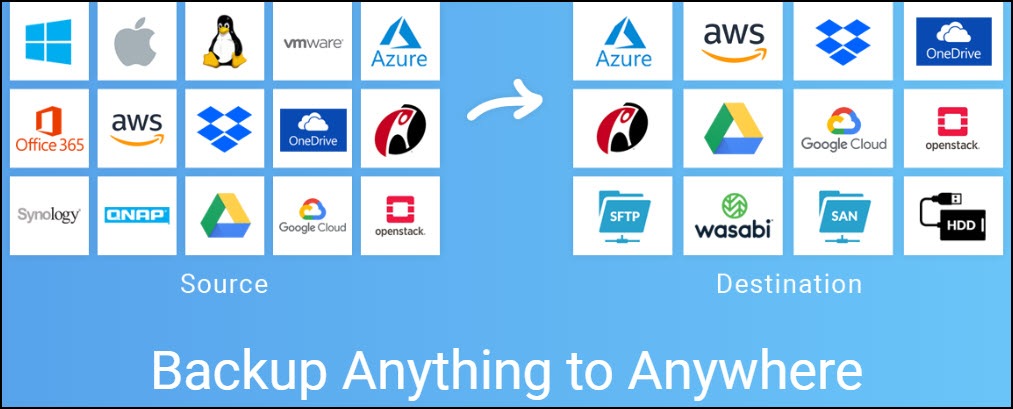 How did Carbonite get here?
Carbonite was founded in 2005 providing online backup services to desktops. Along the way, they acquired EVault from Seagate as well as Mozy from Dell in early 2018. At the time that was considered the biggest acquisition of its type in this sector, and it sealed its hold on the desktop backup market.
I can remember as far back as 10 years ago when all mobile and single desktop backup solutions were either Mozy or Carbonite based. For a period, Microsoft used Carbonite to backup their Accounts software before the product was EOL'd.
The acquisition isn't a surprise to anyone in the industry because Carbonite has been positioning itself as a security company for some time now and this was confirmed when they recently purchased Webroot for $618 million. A shrewd move because traditional online backups have come under immense pressure from competitors and a tailing-off of business due to the durability of cloud services.
Online security, however, will be a growing market for the foreseeable future and that is where companies will spend their money.
Carbonite To Be Acquired by OpenText for $23.00 Per Share
November 11, 2019
By Carbonite
Transaction Follows Comprehensive Process Run by Board to Maximize Value for Shareholders. Represents 78% Premium to Carbonite's Unaffected Stock Price on September 5, 2019. Announces Third Quarter 2019 Financial Results
BOSTON, MA – November 11, 2019 – Carbonite, Inc. (NASDAQ: CARB), a global leader in data protection and cybersecurity, today announced that it has entered into a definitive agreement to be acquired by OpenTextTM (NASDAQ: OTEX, TSX:OTEX), a market leader in Enterprise Information Management software and solutions, for $23.00 per Carbonite share in cash. The transaction values Carbonite at an enterprise value of approximately $1.42 billion and represents a 78% premium to Carbonite's unaffected closing stock price on September 5, 2019, the last trading day before a media report was published speculating about a potential sale process.
"Following expressions of interest from multiple parties, the Carbonite Board conducted a thorough and comprehensive process, which included contact with a number of strategic and financial parties, to identify the best way to maximize shareholder value," said Steve Munford, Interim Chief Executive Officer and President/Executive Chairman of the Board of Carbonite. "The Board strongly believes that a transaction with OpenText delivers compelling, immediate and substantial cash value to shareholders.
Munford continued, "Carbonite has expanded its solutions to become a leader in cyber resiliency. We have grown through both organic and inorganic opportunities over the years, enhancing our routes to market, diversifying our customer base, and assembling a talented workforce, while adding meaningful scale. Joining with OpenText is an exciting next step for Carbonite."
OpenText is a leader in Enterprise Information Management (EIM), both on-premises and for cloud services, offering the only complete solution for EIM with a comprehensive view of all the information within an organization. OpenText operates in 40 countries, providing a tested platform for growth and new sales opportunities.
The transaction is subject to customary closing conditions, including the tender of a majority of the outstanding shares of Carbonite common stock and regulatory approvals.
J.P. Morgan Securities LLC acted as financial advisor to Carbonite, and Skadden, Arps, Slate, Meagher & Flom LLP acted as legal advisor.
Third Quarter 2019 Results:

Carbonite also announced financial results for the third quarter ended September 30, 2019:
• Revenue of $125.6 million increased 62% year-over-year.
• Non-GAAP revenue of $135.0 million increased 71% year-over-year.1
• Net loss was ($14.0) million, compared to net income of $0.6 million in 2018.
• Net loss per share was ($0.40) (basic and diluted), as compared to net income per share of $0.02 (basic and diluted) in 2018.
• Non-GAAP net income per share was $0.61 (basic) and $0.60 (diluted), as compared to $0.53 (basic) and $0.48 (diluted) in 2018.2
• Adjusted EBITDA of $40.2 million, or 30% of non-GAAP revenue, compared to $23.0 million, or 29% of non-GAAP revenue in 2018.3