Securing Your Backup Data. Is Your Stored Data Encrypted?
Data security is crucial, which is the reason you should have a secure online backup for your data. However, while getting the best secure online backup solution it is also important to ponder if any online backup solution is enough to secure your data? What if your data backup or alternative data storage solution itself becomes vulnerable. What guarantees that your data is leakproof, that it can't be shared or used by anyone for purposes unknown and without your authorisation? The answer to all these crucial data security questions is encryption of your stored data.
Encrypt To Protect Your Data
Encryption is a process to code your data using an algorithm to protect it from being decoded. In simple terms, it protects your data to be accessed or read by others without your authorisation. With encryption, the data is protected by a secret code or password which is required to decode or decrypt the encrypted data. Confidentiality of your stored backup information is important, and encryption of data is the promising and proven solution to secure your data from any possibilities of unauthorised access and misuse. Therefore, while choosing your favourite data backup solution, it is imperative to take note of these security features.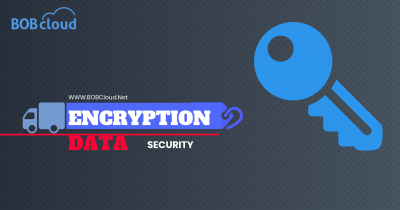 Secure Online Backup With BOBcloud's Data Encryption
For us at BOBcloud, security of your stored data is the utmost concern. We fully encrypt your data to make sure that there is no unauthorised access whatsoever. All backed up data with BOBcloud is encrypted. BOBcloud features a robust encryption process where valuable data is encrypted when it is transmitted via the Internet or other networks during backup/restore or replication and also when it is stored on the backup destination. It ensures that the data remains fully secure during the entire backup process.
Multiple Encryption Options
While securing your data through encryption is crucial, BOBcloud also provides multiple encryption options to choose from. It means that you can now choose not only the encryption type but also your data encryption method depending upon the sensitivity of your backup data. The three encryption options are AES, Twofish or DESede. While the AES is the highest level of data encryption which you may use for most sensitive data, you can also use Twofish or DESede for other less sensitive data. Once your data is encrypted, you're given an encryption key which cannot be removed or tampered with.
This encryption key is the only way to access the stored data. Also, BOBcloud provides you with two different encryption methods including ECB (Electronic Cook Book) and CBC (Cypher Block Chaining). The CBC is the stronger encryption method which supports 128 bit and 256 Bit key length. The BOBcloud default AES (Advanced Encryption Standard) encryption has 256 Bit key length and uses the CBC method. The US government also approves this encryption method for secure data encryption.
Transparent and Secure Online Backup Solution
What makes BOBcloud's online backup solution process distinct from others is that we operate with high standards of transparency to make sure that you get to know everything about your backup data storage. Therefore, we have a dedicated white paper on BOBCloud Data security issued and published. This white paper also details the data encryption process and also walks you through BOBcloud's method of making your data highly secure. Are you looking to getting a complete data backup solution with high standards of data security? BOBcloud is what you're looking for.