Choosing the right data backup service provider is no easy task as there are so many options available to us nowadays. Whilst some have placed their trust in a private data centre to store their data, choosing Microsoft's cloud through Azure is arguably the best way to keep your data secure, agile and scalable.
Azure Offers a Flexible and Secure Service
Our team at BOBcloud provide online backup and storage services on Microsoft's cloud [Azure]. We store all data on Azure in the UK by default and have the capability of adding more Azure regions when requested. There are more than 50 regions that support Azure's cloud storage capabilities.
Thanks to Azure we're able to offer military-grade encryption for your data as Microsoft has more security certifications than any other cloud provider in the world. Not only do they meet general UK, US, Canada, international and other national data security standards, but they also meet international standards for specific industries requiring ISO 27001 and HIPAA.
Azure is also incredibly versatile as it can support all the main operating systems, programming languages, databases, devices, frameworks and tools. It has the following capabilities, to name a few:
Ability to run Linux containers with Docker integration.
Tools to develop apps with JavaScript, Python, .NET, PHP, Java and Node.js.
It can build back-ends for every major device running iOS, Android and Windows.
Increased Agility with Azure Services
The tech giant's cloud operations are considerably more agile than the competition, offering speed of deployment, operation and scalability. Azure allows businesses to unleash unlimited growth potential as companies that adopt their services have faster development cycles compared to on-premise solutions.
This essentially means that when businesses develop new applications, their data can offer more detailed and actionable responses and insights for applications. Azure paves the way for leveraging data to better understand how new algorithms, applications or technological tools can be developed or implemented in order to better suit a company's business objectives. This is important to us at BOBcloud because we are always improving our data security and responding to trending threats from the wild.
The flexibility and scalability of Azure also ends up being more affordable than the alternative because we are able to optimise our work processes without the need for a more complex infrastructure. The data-storing cloud solution allows you to keep up with industry standards, whilst also allowing you to move and grow at a more rapid rate.
Can privately owned data centres keep up with Azure?
Private data centres' ability to compete might be limited because they are playing catch-up with Azure and AWS. Both companies have built multiple UK data centres since 201718 and almost immediately been approved for Crown, Government, Police and NHS usage. These are benchmarks in the life-cycle of a data centre which very few have managed to prove they are fit for.
This has a knock-on effect to private operators in lost revenue to AWS and Azure which in turn means less money for the private operator to update their infrastructure. The lack of security, flexibility and speed at which these businesses operate can make their services inconsistent.
Most run their operations in the same way, rolling out the same comments about how they have secure entry systems and backup generators to protect your data. Having these features are simply basic requirements for data centres to operate as a private data centre and are not a USP.
Don't be easily impressed by statements such as 'we have standby generators, CCTV and high-level scalability'. They should offer these in the same way a car manufacturer puts a wheel in each corner of their product.
Does your DC operator meet national and international regulations and compliance requirements to ensure that your data is being stored in a secure and agile manner?
Microsoft's UK data centres have leap-frogged many private data centres in terms of numbers of customers, levels of security, improved data durability, government compliance agreements and much lower costs in under 2 years.
Private data centres don't always have the technological infrastructure, security tools, scalability and international reach that Azure has. Plus, third-party data centres have no legal requirement to meet as many national, international and industry-centric compliance requirements as Azure.
The world loves and hates Microsoft. Even those techies who hate Microsoft will use Windows when Linux is free.
Say what you like about Microsoft, but they get it right every time, and Azure is excellent.
We use Azure because it works for us and answers every ISO and GDPR question our resellers get asked.
The not so obvious risk in a DC
Starting a service with a data centre isn't the easiest process. If you plan to put your own hardware into a DC you will need to visit site so you can check the security, local risks (fire, flood, theft etc). A DC might have lots of fire protection which works very well when it comes to containing a local fire that starts within the data centre, but what happens if a fire starts outside the data centre?
A lot of data centres are in industrial parks which share the same fence between them and the next building or a road. What happens when the premises next door catches fire or a car spins off the road into the DC and starts a fire? One thing we can be certain off is that the fire is unlikely to be contained within the DC. Sure, the FM200 fire suppressant systems will kick in almost immediately, however the 'heavier than air' fire suppressant gas will immediately flow outside of the DC within seconds if there is a hole in the external wall. There will be nothing else to stop the fire.
Or, what if the DC you plan to use shares a fence with a company such as another DC or a warehouse storing soft drinks. Good so far… What happens when that company moves on and the new neighbour is a company with a much higher fire risk factor?
These issues can arise if the DC site doesn't have suitable demarcation zones they control and don't conform to S20 compliance.
This is one of Microsoft DCs in Washington. Note the green field demarcation zones and private road.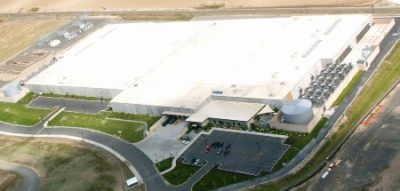 Credit http://worldstopdatacenters.com/microsoft-quincy-washington
Outages
You have selected a new DC based on their website and a cursory look. They will probably tell you how many outages they have had in the last 5 years, however, you will want to carry out your own due diligence.
Starting a service with a data centre isn't the easiest process. If you plan to put your own hardware a DC you will need to visit the site so you can check the security, local risks (fire, flood, theft etc). You then need to pay a set up fee and agree to a minimum term. Now you need to manage the physical move of your hardware and the inevitable downtime with possible customer churn through dissatisfaction.
How you can check if your chosen DC deserves your business.
The Uptime Institute specialise in data centre training and education worldwide and this is a good place to start building your 'must-have' list in your chosen DC.
A good analysis of theirs can be found here – https://uptimeinstitute.com/data-center-outages-are-common-costly-and-preventable

– Power failures accounted for 36% of the biggest, global public service outages tracked by Uptime Institute since January 2016.
– Failures at third-party cloud, colocation, and hosting providers, when aggregated, are now the second most commonly cited reason for IT service failure.
– Around a third of all reported outages cost more than $250,000, with many exceeding $1 million.
– Survey-based analysis into how various architectures (distributed vs. 2N) impact outage frequency of respondents.
Can I work smarter?
We asked ourselves a few basic questions when we started to think about moving to Azure when they opened their first UK DC in 2018.
Do we need to store our servers and SANs in a DC? Do you?
We did this for more than 10 years until everyone started supplying cloud services. Our software allows you to backup to any of the major cloud providers such as Amazon, Microsoft and Google. You can also backup to file-sharing services offered by those big three as well as Dropbox and Wasabi. in March 2019 we counted there are more than 200 destinations in more than 50 countries your customers can backup to when using our software.
You can also backup to your own hardware if you want the headache.
————————-
About me; Marcus Lehane.
I have worked for more than 15 years helping design and prepare feasibility studies for companies starting their data centre build processes. Or data center for those in the US.
I work with BOBcloud on designing their replication strategies based around Ahsay and Seafile software.