Clonezilla VS MiniTool Partition Wizard Free. Reviewed in 2023
If you find yourself in scenarios that require data backup, hard drive upgrades, or system migration to a new computing environment, disk cloning software becomes an indispensable tool. Disk cloning generates a one-to-one replica of an entire hard drive or a specific partition, capturing all files, settings, and boot records. Disk imaging, while closely related, produces a compressed archive of the disk's content that you can restore.
While numerous cloning software solutions exist for disk cloning and imaging, not all are user-friendly or budget-friendly. Clonezilla and MiniTool Partition Wizard Free are standout disk management tools.
Clonezilla and MiniTool quick glance
Clonezilla shines with disk cloning, images, network support, and large-scale deployments. MiniTool Partition Wizard Free focuses on user-friendly home disk management, offering basic to moderate cloning and partitioning tasks. Both tools cater to various needs in disk management.
We will compare two free disk cloning software, Clonezilla and MiniTool Partition Wizard Free. We will provide a comprehensive resource for making an informed decision about disk cloning software through its features, advantages, limitations, and a guide on the actual cloning process.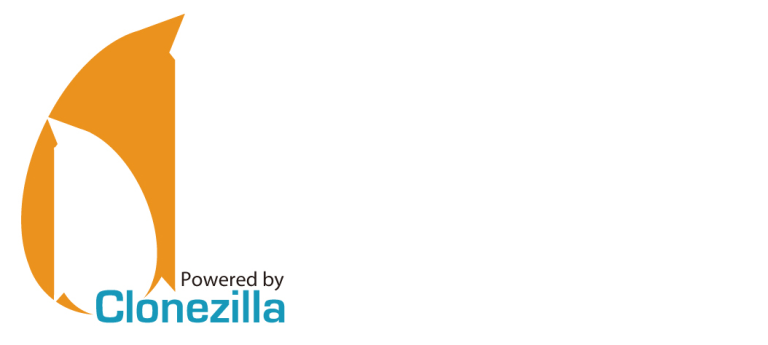 Clonezilla is well-suited for:
IT Professionals and System Administrators:

The software's advanced features and multicasting capabilities make it a valuable tool for managing large-scale deployments across multiple machines.



Experienced Users:

Individuals with technical proficiency can benefit from Clonezilla's versatile options and command-line control.
MiniTool Partition Wizard Free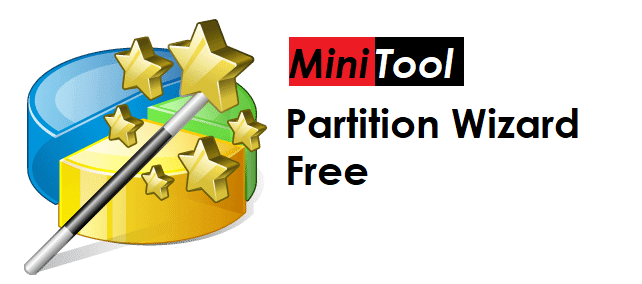 MiniTool Partition Wizard is suitable for:
Casual Users:

Those who need basic disk cloning capabilities without the complexity of advanced features.

Users Seeking Simplicity:

Individuals prefer an interface that streamlines the disk management process and doesn't overwhelm them with intricate options.



Features and Functionality:
Understanding the features offered by these free disk cloning software options can significantly aid in making an informed decision. The process entails more than merely duplicating data; you'll seek user-friendly, speedy, and dependable free SSD cloning software or free HDD cloning software.
It's essential to grasp what each option brings to the table. In this context, we focus on the features of two prominent selections: Clonezilla and MiniTool Partition Wizard Free.
| | | |
| --- | --- | --- |
| Feature/Aspect | Clonezilla | MiniTool Partition Wizard Free |
| Primary Function | Disk Imaging and Cloning | Partition Management |
| User Interface | Command-line | Graphical User Interface (GUI) |
| Operating System Support | Linux-based, boots from USB or CD/DVD | Windows-based |
| Filesystem Support | EXT2, EXT3, EXT4, FAT, NTFS, and more | FAT12, FAT16, FAT32, NTFS, Ext2, Ext3, Ext4 |
| Disk Cloning | ✅ Yes (Disk-to-Disk) | ✅ Limited in Free Version |
| Partition Cloning | ✅ Yes | ✅ Yes |
| Partition Resizing | ✅ Limited | ✅ Yes |
| Partition Merging/Splitting | ❌ No | ✅ Yes |
| Data Recovery | ✅ Limited (Whole disk or partition only) | ✅ Limited in Free Version |
| Data Encryption | ✅ Yes | ✅ No |
| Mass Deployment | ✅ Yes | ✅ No |
| Disk Benchmarking | ❌ No | ✅ Yes |
| Disk Health Monitoring | ❌No | ✅ Yes |
| Filesystem Conversion | ❌ No | ✅ Yes (FAT to NTFS and vice versa) |
| Speed of Cloning or Imaging | Faster (only copies used sectors) | Slower (copies all sectors) |
| User-Friendliness | Best for experienced users | Suitable for both beginners and advanced users |
| Cost | Free/Open-source | Free version available, Pro version for more features |
Clonezilla supports various file systems such as FAT12, FAT16, FAT32, NTFS, HFS+, and ext2, ext3, and ext4. Such broad support ensures that Clonezilla can handle disk cloning tasks across different operating systems, including Windows, macOS, and Linux.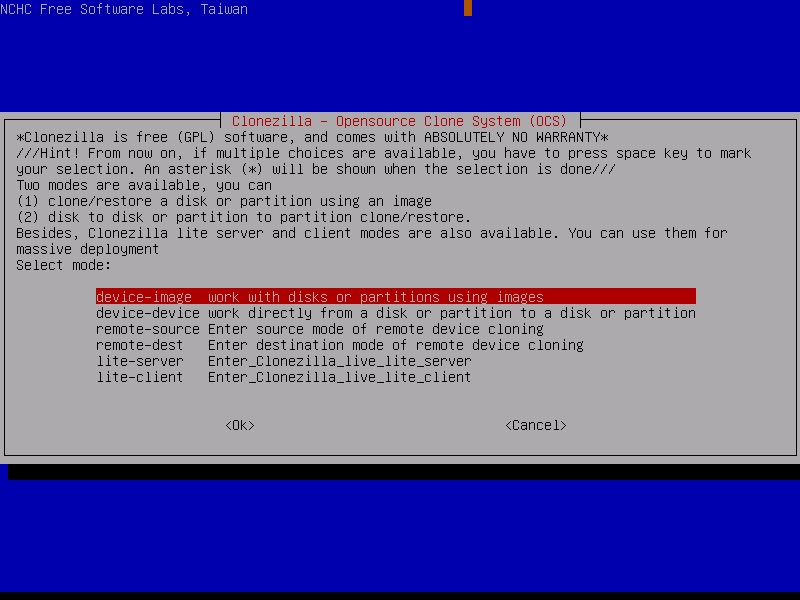 Cloning Modes: Clonezilla provides both device-to-device cloning and device-to-image cloning. The former enables direct disk duplication, while the latter creates a disk image file you can restore later.
Network Support: Clonezilla SE (Server Edition) makes network cloning possible. This functionality lets you simultaneously clone drive on multiple machines—a beneficial feature for enterprises.
Disk Encryption: Clonezilla offers options for encrypting disk images, adding an extra layer of security.
Advanced Options: For seasoned users, Clonezilla provides advanced features such as LVM support, PXE boot, and unattended recovery via SSH.
Compression Algorithms: Clonezilla lets you choose among multiple compression algorithms to save disk space when creating disk images.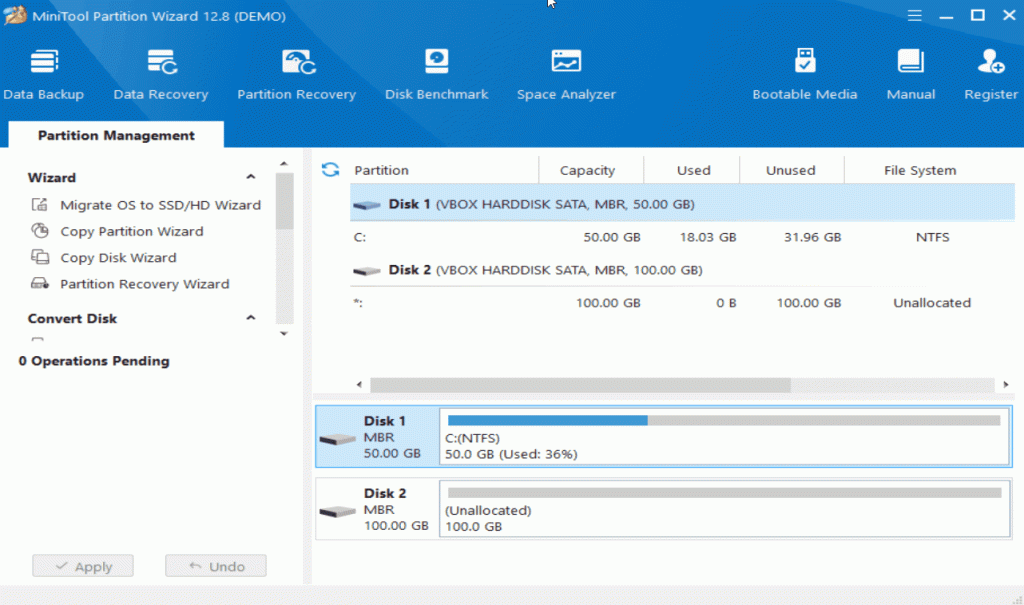 Ease of Use: MiniTool is often lauded for its intuitive graphical user interface (GUI), significantly lowering the entry barrier for users new to disk management.
Windows-Centric Features: MiniTool is designed primarily for Windows environments, offering specialised functionalities like Windows 10 migration and MBR-to-GPT conversions.
Multi-functionality: Beyond cloning, MiniTool also provides features for partition resizing, formatting, and even data recovery, making it an all-in-one disk management suite.
Disk Benchmarking: Unique to MiniTool is the ability to benchmark disk performance, a valuable feature for assessing the effectiveness of a cloning operation or general disk health.
Data Recovery: Unlike many free cloning solutions, MiniTool offers basic data recovery options, enabling users to retrieve lost files.
Quick Partitioning: For users needing rapid disk partition without a complete disk clone, MiniTool provides a Quick Partition feature, saving time and system resources. Clonezilla is a free and open-source disk cloning and imaging software that can run from a bootable CD/DVD or USB drive. 
It can clone hard drive or clone image of the entire disk or a single partition. It can also clone HDD to SSD or image multiple disks or partitions simultaneously. MiniTool Partition Wizard Free is a disk management software that can clone hard disks, resize partitions, move, merge, split, format, delete, wipe, and recover partitions. It supports various file systems and can run from Windows or a bootable drive.
How To Clone a Hard Drive Using Clonezilla and MiniTool Partition Wizard
Cloning a hard drive might sound technical, but it can be straightforward with the right tools. Two of the most reliable tools for this task are Clonezilla and Mini Partition Wizard. Whether you're looking to upgrade your hard drive, create a backup, transfer Windows to new hard drive, or moving Windows to SSD, these tools can make the process seamless.
For those who prefer a visual guide, we have created a detailed YouTube video tutorial that walks you through every process step using Clonezilla and MiniTool Partition Wizard. This video ensures that even if you're new to hard drive cloning software free, you can confidently and safely achieve your goal.
User Interface and Ease of Use
Recognising the significance of User Interface and Ease of Use within cloning software for Windows 10 becomes pivotal when making well-informed decisions. When software boasts a well-crafted UI, it captures your attention visually and simplifies your interaction. As you engage with user-friendly software, navigating and utilising its features becomes seamless, free from confusion or frustration.
Below, we distinguish the capabilities of Clonezilla and MiniTool Partition Wizard Free, two leading contenders in free disk cloning software.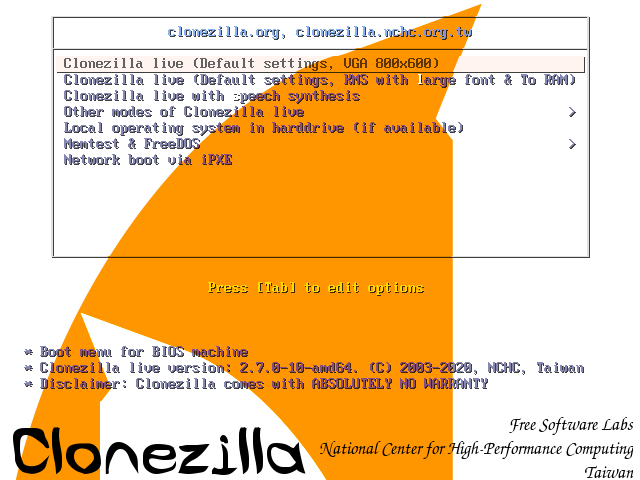 Clonezilla has a text-based user interface that requires users to navigate menus and options using the keyboard. It might be difficult for some users unfamiliar with command-line tools or Linux systems. However, Clonezilla also provides a beginner mode that simplifies the cloning disk process and guides the user through each step.
Text-Based Interface: Clonezilla employs a text-based, menu-driven interface. This interface will feel familiar to those accustomed to command-line operations or with experience with Linux-based systems. However, Clonezilla's UI can be intimidating for users new to disk cloning or those who prefer graphical interfaces.
Learning Curve:  Given its text-based nature and the advanced options it provides, Clonezilla has a steeper learning curve compared to MiniTool Partition Wizard Free. Mastering the software might require time and effort, especially for individuals who need to be tech-savvy.
Documentation and Tutorials: Clonezilla offers extensive documentation and community-generated tutorials, but these resources are often more technical, catering to users with some expertise.
Customisability: The text-based interface allows for a high degree of customisation, but this flexibility often comes at the expense of ease of use for average users.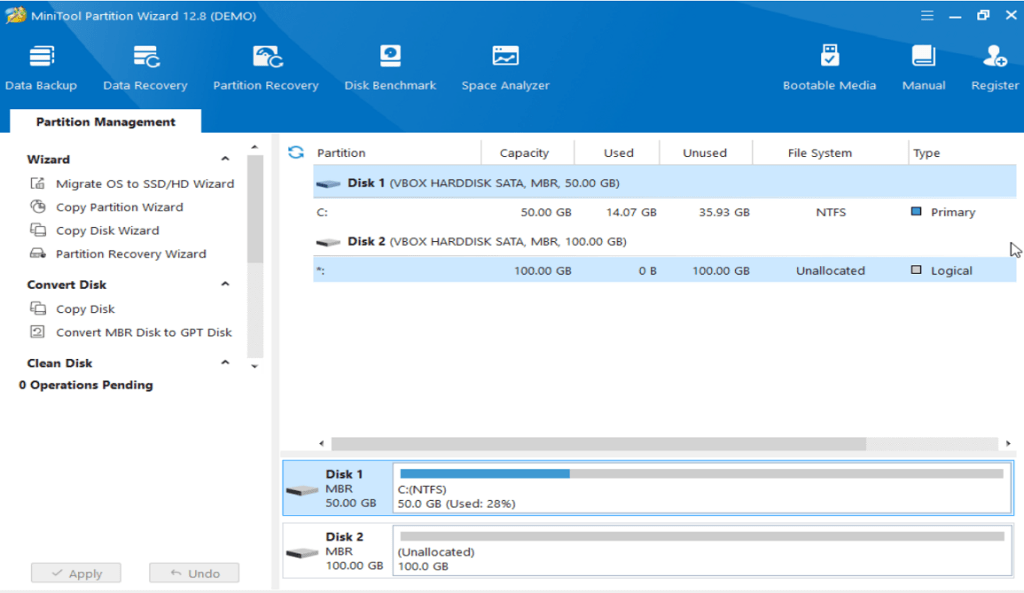 MiniTool Partition Wizard Free has an intuitive and user-friendly graphical user interface. It allows the user to perform disk cloning and imaging using a wizard that walks the user through each step. It also previews the disk layout and partition changes before applying them.
Graphical User Interface (GUI): MiniTool has an intuitive and user-friendly GUI. Its design adopts the familiar 'drag-and-drop' and 'point-and-click ' approaches, making it highly accessible for users venturing into disk cloning for the first time.
Low Learning Curve: Thanks to its straightforward interface, most users can quickly learn to navigate the software and perform basic to intermediate tasks without requiring a deep dive into technical guides.
In-Software Guidance: MiniTool often includes pop-up tips and step-by-step guides within the software, making it easier for users to complete tasks without consulting external resources.
Task-Oriented Design: The software's layout organises features of the software category, simplifying the process of finding the right tool for the job. Users can quickly locate features related to cloning, partitioning, and data recovery.
Use Case: Clonezilla vs MiniTool Partition Wizard Free
Determining the ideal software for disk cloning depends on the specific use cases you have in mind, and both Clonezilla and MiniTool Partition Wizard Free excel in distinct scenarios. Clonezilla is particularly well-suited for enterprise environments because its Server Edition supports multicast, essential for simultaneously cloning multiple machines.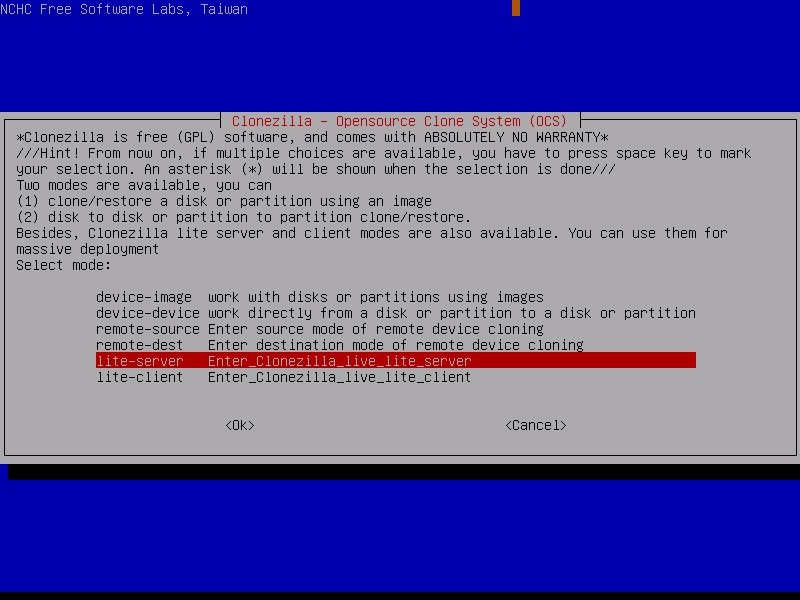 Its value becomes pronounced in the context of large-scale deployments. Its strong compatibility with various Linux file systems makes it a preferred choice for users or administrators operating in Linux-based environments. Its robust set of advanced features caters to those requiring more than basic cloning—whether involving custom partitions, LVM configurations, or specific boot loader setups.
Clonezilla is also a strong contender for data centres, where various storage architectures might play. Its network cloning features prove particularly valuable in educational institutions, where administrators must deploy identical system configurations across several machines.
Conversely, MiniTool Partition Wizard Free caters to a distinct audience. Its user-friendly interface and straightforward functions position it as a top pick for individual home users seeking to execute fundamental to moderate disk cloning. Users can accomplish various partitioning tasks by utilising the best free partition manager.
It is especially ideal for Windows environments, given its focus on Windows-based operations like Windows 10 migration and converting MBR to GPT. The software also has built-in data recovery features, making it a versatile option for personal data management.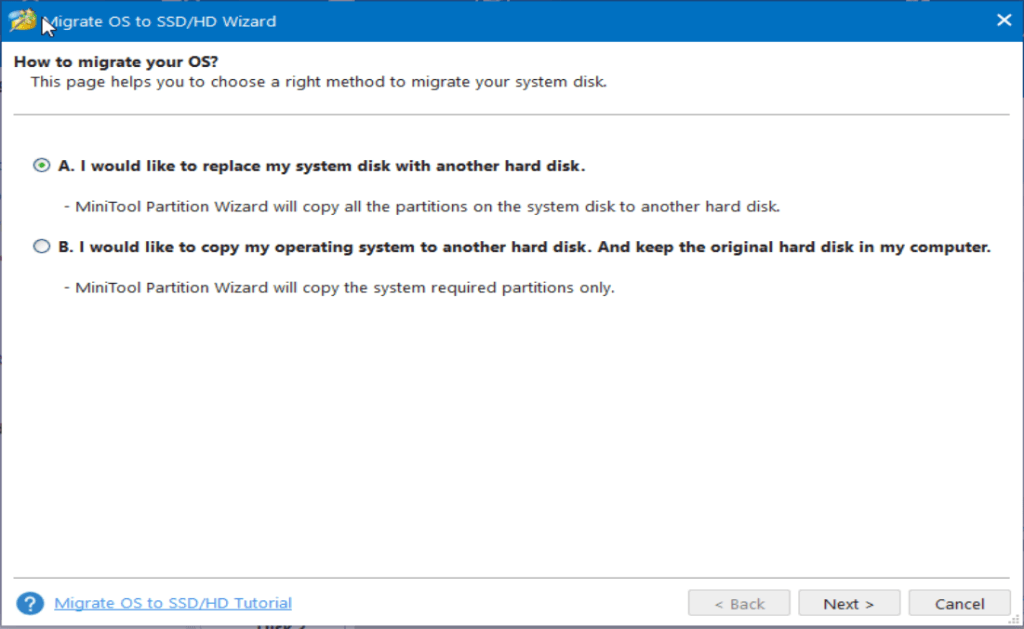 MiniTool's intuitive interface and in-software guidance can be a boon for users new to disk cloning or those who could be more tech-savvy. Moreover, small businesses that do not require advanced functionalities can find MiniTool an adequate solution for their disk management needs.
Pricing and Subscriptions
In disk cloning software, the costs associated with acquiring and maintaining a solution are often a significant consideration for individual users and organisations. Clonezilla and MiniTool Partition Wizard Free diverge significantly in their pricing and subscription models, catering to different budget requirements and use cases.
| | | | |
| --- | --- | --- | --- |
| Feature/Criteria | Clonezilla | MiniTool Partition Wizard Free | MiniTool Partition Wizard Pro |
| Free Version Available | ✅ Yes | ✅ Yes | ❌ No |
| Premium Version Available | ❌ No | ❌ No | ✅Yes |
| One-Time Payment | N/A | N/A | ✅ Yes |
| Subscription-Based | ❌ No | ❌ No | ✅ Yes (Annual) |
| Free Updates | ✅ Yes | ✅ Yes (Limited) | ✅ Yes |
| Multiple Pricing Tiers | ❌ No | ❌ No | ✅ Yes |
| Paid Support | ❌ No | ❌ No | ✅ Yes |
| Enterprise Packages | ❌ No | ❌ No | ✅ Yes (Business Edition) |
| Advanced Features in Free Version | ✅ Yes | ✅ Limited | N/A |
Clonezilla live is free, open-source software without recurring costs. Ideal for businesses and educational institutions. However, you may need to pay for professional assistance or customised solutions if required. Third-party vendors also offer paid support for Clonezilla, which may involve a one-time setup fee or an ongoing charge, depending on your specific requirements.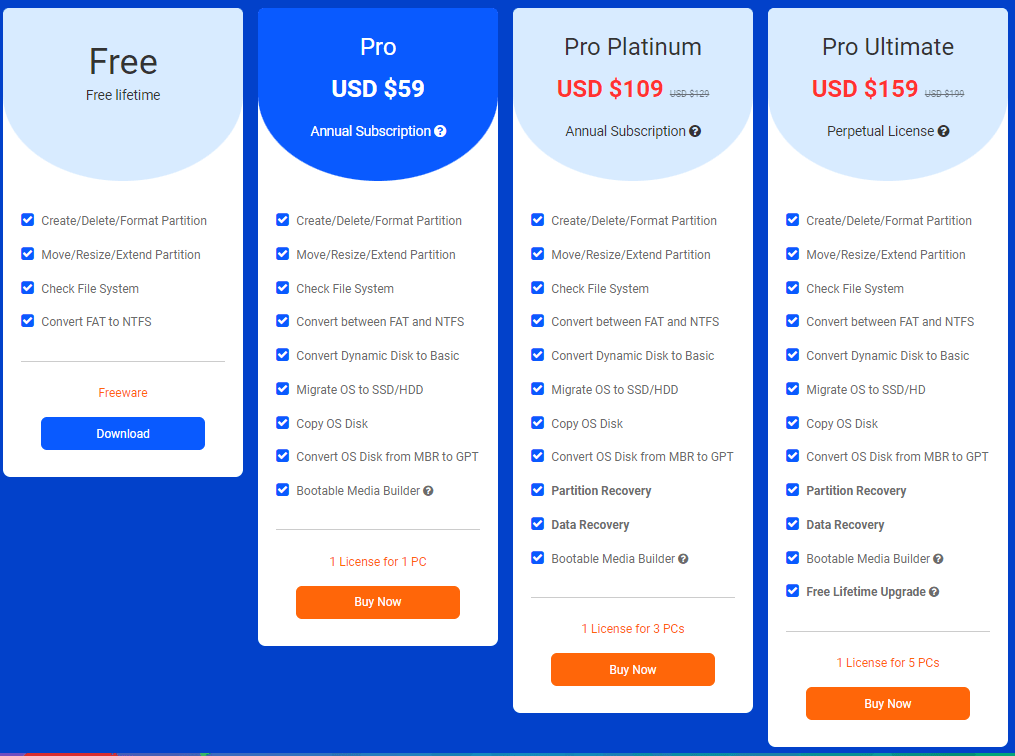 MiniTool Partition Wizard, on the other hand, offers both a free and a premium version. The free version provides a set of basic disk cloning and management features that are sufficient for personal use or small-scale business operations.
However, you must upgrade to the Pro version for advanced capabilities such as partition alignment for SSD, data recovery, and disk benchmarking.
MiniTool's premium offerings come in multiple tiers: Pro, Pro Ultimate, and Business Edition. Prices vary depending on the package chosen and the number of PCs you wish to cover. Moreover, the premium versions typically come with a one-year subscription model, which includes updates and customer support.
Customer Support and Documentation
The availability of robust customer support and comprehensive documentation is paramount when evaluating disk cloning software. These factors can significantly impact user experience, especially when encountering challenges or uncertainties. Let's delve into the customer support and documentation aspects of both Clonezilla and MiniTool Partition Wizard Free.
Clonezilla Customer Support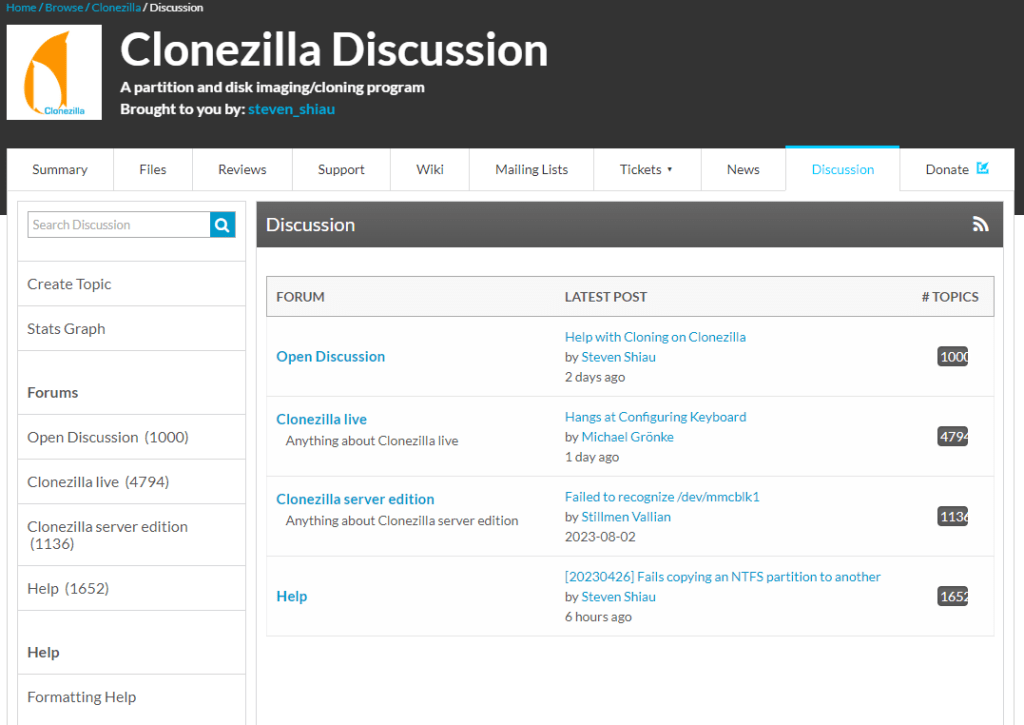 As an open-source solution, Clonezilla does not provide official dedicated customer support. However, it takes pride in its robust online community of developers and users. Users can find solutions to technical issues or questions by participating in forums, online groups, or community-driven platforms.

For users seeking more structured support, third-party vendors or IT professionals might provide paid services to aid with Clonezilla setups or troubleshooting. However, this arrangement varies and lacks affiliation with the official Clonezilla project.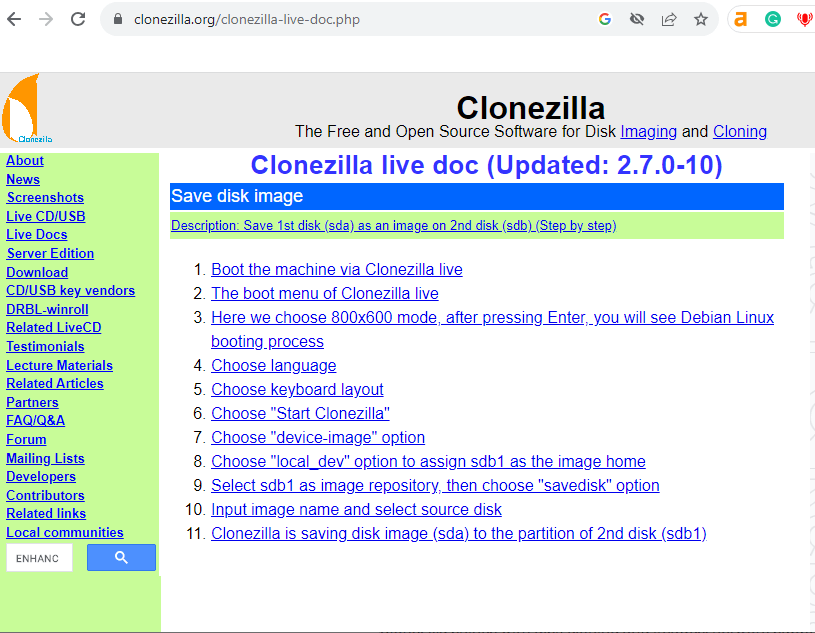 Clonezilla provides thorough documentation on its official website. This includes a comprehensive Forum section and FAQs addressing common questions and challenges users might face.

There are also step-by-step guides available for different tasks within the software, ranging from basic operations to more advanced functionalities.

In addition to official documentation, online

Clonezilla tutorials

, blogs, and user-generated content provide insights and walkthroughs for effectively utilising Clonezilla.
MiniTool Partition Wizard Free Customer Support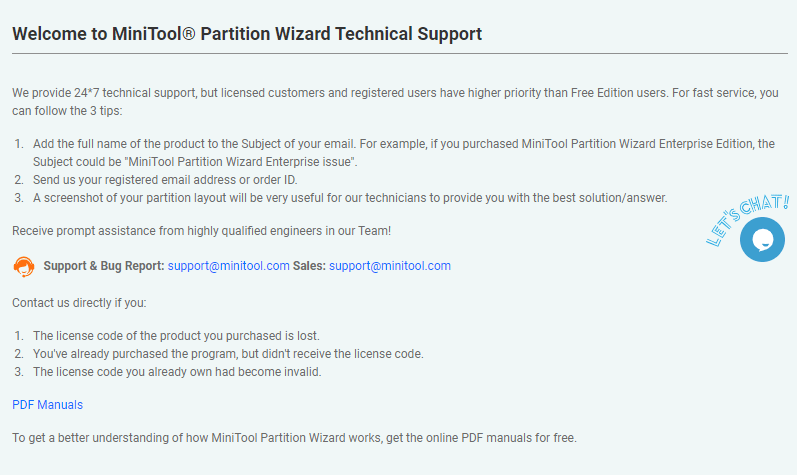 MiniTool offers dedicated customer support for its users, even though such support might be limited to the free version. Typically, they prioritise priority support for premium or Pro users.

Users can reach out through email or a contact form on their website, and responses are generally timely and informative.

They also have an online knowledge base and FAQ section, which addresses common issues and questions, making it a first-stop solution before contacting the customer support team.
MiniTool Partition Wizard Free Documentation

MiniTool's official website hosts an extensive repository of guides and tutorials. These are well-structured and designed to cater to beginners and more experienced users.

Their documentation covers many topics, including basic disk management tasks and more intricate operations and troubleshooting methods.

The company often updates its documentation to reflect software updates, ensuring users have access to relevant and current information.
Choosing between Clonezilla and MiniTool Partition Wizard Free ultimately comes down to your specific needs, technical comfort level, and budget.
Clonezilla is the go-to option for tech-savvy users or enterprises needing a cost-effective, highly customisable free disk clone software solution. Its open-source nature and robust features cater to those comfortable navigating technical landscapes but are okay with needing more official customer support.
If you're a home user or small business owner looking for ease of use and direct customer support, MiniTool Partition Wizard Free is a more suitable choice. The software provides a user-friendly interface and a range of features sufficient for essential to moderate disk management. 
Both tools are capable but cater to different user needs and environments. Assess your requirements and skills to make an informed choice that best suits your disk cloning and management needs. MiniTool Partition Wizard is the best choice if you are looking for Clonezilla alternatives.