Best Free Antivirus Software in 2021
Bitdefender Antivirus Free

AVG Antivirus Free
AVG Antivirus is one of the foremost popular antivirus software platforms in the world with over 200 million users. It's part of the Avast family of security products. The AVG Antivirus Free plans focus on providing basic antivirus protection for your personal device and web connection. The free antivirus software is available for Windows, Mac, iOS, and Android devices in different forms. It also includes a basic quick scan tool for performance issues which can be launched anytime.
The free version of AVG Antivirus includes virus, spyware, and malware scanning, real-time security updates, PC performance check, AVG Safe browser, blocking of unsafe links (file downloads, and email attachments, etc).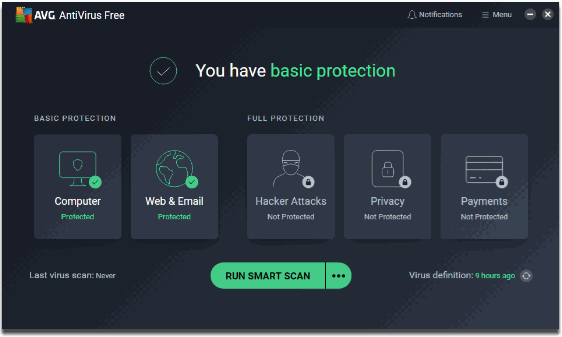 Likes:

PCs don't slow down during a scan, easy-to-use user interface, fast and lightweight and affordable pricing.
Dislikes:

Limited features compared to the paid version. False-positive alerts occasionally can annoy as well as messages to upgrade to the paid plan.
Verdict:
If you are only interested in AVG's antivirus security, you can choose the free antivirus option, which is likely your best choice even though it only protects one device. If you also browse the web frequently and would like more protection, the Internet Security option may be a great deal, since it offers excellent tools to secure your online activities.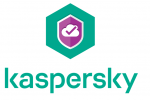 Kaspersky Security Cloud - Free
Kaspersky is one of the world's best-known cybersecurity companies and is trusted by millions of computer users. Earlier, Kaspersky had its free version known as Kaspersky Free Antivirus, but later it was replaced by Kaspersky Security Cloud – Free. In terms of malware and virus protection, Kaspersky is one of the strongest Antivirus solutions. Kaspersky Security Cloud Free automatically updates its antivirus database signatures in the background.  Like other antivirus products in the market, Kaspersky performs optimisation during the initial scan to speed subsequent scans, and has the ability to scan only new and changed files compared to the last scan.
Kaspersky Security Cloud Free offers full-scale malware protection along with some other features such as Scan, Database Update, PC Cleaner, Password Manager, Privacy Protection, Safe Money, My Kaspersky, and Secure Connection. Password Manager, PC Cleaner and Safe Money are only available for paid version users.  
Likes:

Real-time protection against all types of malware. Effective ransomware and phishing protection, File shredder, On-screen keyboard, Cloud Protection, Privacy cleaner, Support for Android and iOS.
Dislikes:

Support not available for free version, iOS has only limited Features.
Verdict:

This product is a free version of Kaspersky Security Cloud and not Kaspersky Anti-Virus. You see an impressive multi-page collection of additional tools in the More Tool button. But many of them are locked away in the free edition. Without argument Kaspersky Security Cloud Free gives you all the basics of antivirus protection for free. This is the perfect solution If you're looking for a lightweight powerful Antivirus solution with an excellent feature set.
Microsoft Defender Antivirus
Windows Defender is a Windows Security solution which comes pre-installed in Windows 10 PCs. Prior to Windows 8.1, Microsoft Antivirus solution was considered not worth having and everyone was forced to have another antivirus solution. When Windows Defender in Windows 10 shipped, Microsoft had improved its Windows Security mechanism tremendously. They worked harder to improve its threat detection tool. Now in 2020 Windows Defender has landed (well deservedly) in our Top 10 free Antivirus software.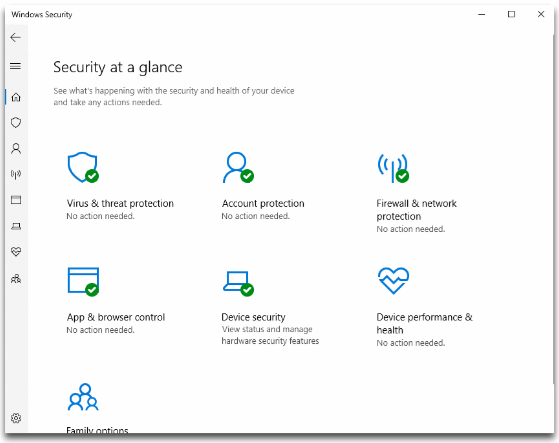 Windows Defender is installed with Windows by default and is always on and running in the background. It is free which is great if you don't have any other antivirus software available in your PC. It provides basic protection against viruses, Trojans, ransomware, and other malware forms. With Windows Defender you can have some level of protection against these threats. Windows Defender also includes Windows Defender Firewall with Advanced Security. Windows Defender includes virus scanning, parental control, basic firewall, and system health dialogs, and Windows Defender Firewall with Advanced Security.
Likes:

No installation required already installed on Windows 8.1 and Windows 10, low impact on system performance, good defences against malware and ransomware.
Dislikes:

Scheduling of scans is difficult, no customer support. Other than Edge, no protection for web browsers,
Verdict:

Windows Defender is free and has some seriously impressive functionality. Thanks to Microsoft for not try to upsell within the tool. In one word, it's a basic protection and you cannot rely on. Windows Defender is not going to keep you fully protected though. so, you have to look for the other Antivirus software in this page.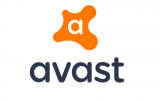 Avast Free Antivirus
Avast Free Antivirus scans for security and performance issues on your PC. It also detects vulnerable software on your PC, and tells you how to fix things instantly. Avast is one of the most trusted applications trusted by millions of users worldwide. Its real-time protection helps you by detecting the unknown files before they get to your PC. Avast Free Antivirus uses multiple layers of security to keep you safe from even the newest, never-before-seen threats.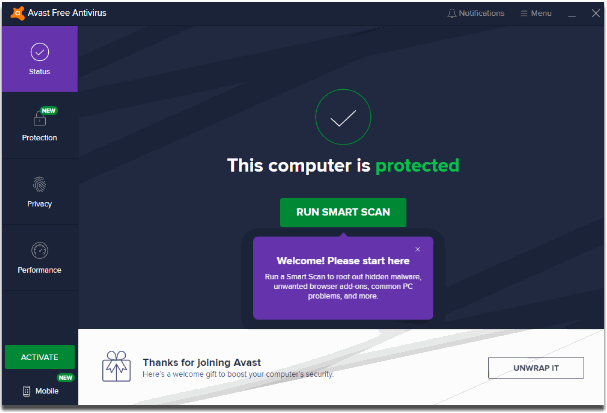 Avast Free Antivirus offers more functionality than most other competitors do. It doesn't stop by just searching for viruses and malware, it also detects out-of-date software, malicious browser add-ons, network issues, unprotected sensitive documents, and weak passwords in your PC. Avast recently changed its gaming mode to Do Not Disturb Mode to avoid you distracting popups whether you are gaming, watching movies, or presenting in full screen.
Likes:

Find vulnerable software, unprotected documents, and weak passwords, Wi-Fi network scanner, Avast secure browser and do-not-disturb game mode.
Dislikes:

Full protection against dangerous URLs available only for Chrome and Firefox, Slow scanning, Scan heavily impacts on the PC performance.
Verdict:

Recently a scandal broke out where Avast were accused of spying on their users' browsing data and selling it to corporations. Avast agreed to stop collecting of anonymous user data. Avast Free Antivirus offers a lot for free, but you need to be more careful about sharing your data to third parties even if the data is aggregated and anonymised. If you are not sure about this, we suggest you look for other free Antivirus product we have listed here.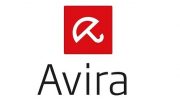 Avira Free Security
Avira is a German IT security company with more than thirty years of history in the service of offering Antivirus protection and used by millions of users worldwide. Avira Free Security is not like the other Antivirus software in this list, it takes free protection to the next level, by offering VPN, password management, ad blocking, and more.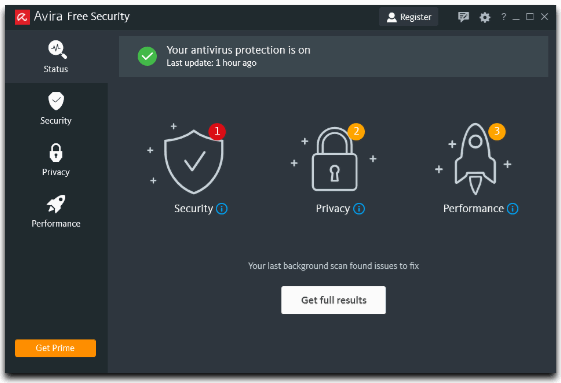 Avira Smart scan not only checks for malware but it does a lot more. It analyses your settings to find privacy problems, improves performance, identifies & updates apps, and checks the network for possible security problems. Avira offers 1 GB of free bandwidth per month for its free security version. The Safe browsing feature blocks harmful websites before they load and ad-blocker prevent your PC from getting malicious ads, banners, and pop-ups from loading.
Likes:
Real-time protection & updates, Light and fast scanning, Contains advanced heuristic tools and Works on Windows, Mac, and iOS.
Dislikes:

Free VPN is limited, slow on-demand scan, many features require payment for full functionality, Browser protection only for Chrome and Firefox and No mail or phone customer support
Verdict:

Avira is definitely one of the best antiviruses with high malware detection rates, intuitive software, and wide range security features. Overall, Avira is really easy to use, making it a great choice for non-technical users. The free version is fine for the average user.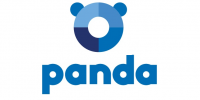 Panda Free Antivirus
Panda Free Antivirus is offered by Panda Security, a Spanish cybersecurity software company that is famous for creating products for IT security. They started from antivirus software and now also provide and develop cybersecurity software. Panda security does a good job of defending its code against malware, ransomware, and all types of known threats and it's obtained the best rate protection in the real world protection test by AV-comparisons.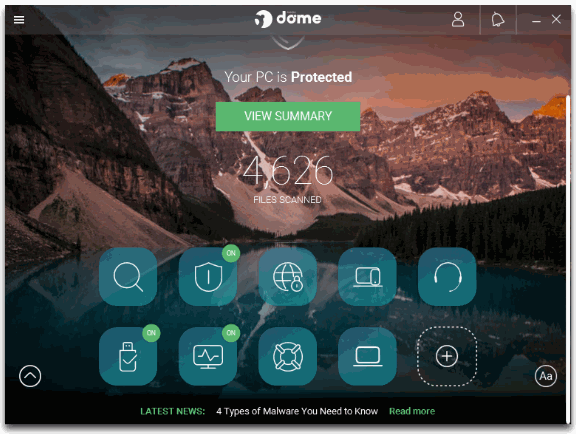 Real-time protection against all types of malware, spyware, and root-kits. Periodic, and on demand scanning for your computer. USB protection, Panda rescue kit creates a rescue USB drive to recover your PC. It also offers a built-in Hotspot Shield-based VPN and lets you connect to your nearest location, but it's limited to only 150MB per day.
Likes:
Available for Windows, Android, and iOS. Perfect install & forgot software. Light and Fast scanning. Process monitor to observe the activity.  URL & Web filter.
Dislikes:

Real-time protection works for only Windows devices. Annoying email request. Limited security features.
Verdict:

Panda Free Antivirus also a basic Antivirus software which performs well in some situations but it's recent testing lab result shows it doesn't seem to have the accuracy as the best of the competition. Its main goal is to block threats before they enter your device.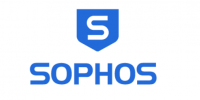 Sophos Home
Sophos is a British security company that is primarily focused on providing security software to large organisations and also protects home users through free and paid antivirus solutions. Sophos free version offers the most advanced features and lets you protect 3 devices. Sophos installs a small local client on the device and lets the user manage the configuration and logging activities through an online portal. Its central console and remote management make it easier to manage friends and family devices.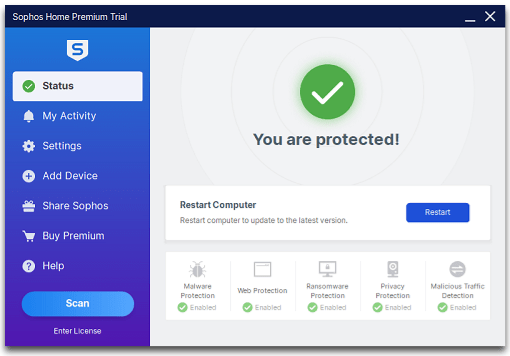 Sophos free version real-time protection from all kinds of Spyware, Trojan, Phishing, Email protection, USB protection, and adware protection. Using parental website filtering you can control the web activities of your children remotely. Sophos uses its enterprise features and database for its free version to block dangerous websites and software.
Likes:
Easy to use interface, Parental web filter, Remote security management, and AI threat detection.
Dislikes:

Heavy impact on PC performance, Scan takes longer compared to other antiviruses, Quick scan not available, and difficult for non-technical users.
Verdict:

Sophos free version is a good antivirus but not perfect for all the users. In order to get the most of it you need to be a technical person. If you are a non-technical person check out other free antivirus products available in this article. If you have multiple PCs in your home or you need to protect your children or family, then this software is a perfect choice for you to protect your home or a family. Sophos offers only a limited feature comparing to another free antivirus on our list.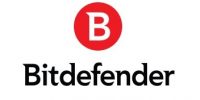 Bitdefender Free Antivirus
Bitdefender is a Romanian cybersecurity and anti-virus software company. As of 2018, the Bitdefender had about 500 million users worldwide. Bitdefender Antivirus Free Edition protects against the worst malware, and is simple and straightforward to use. It has what you need to protect your devices. Bitdefender free version has very limited features to offer compared to the paid version.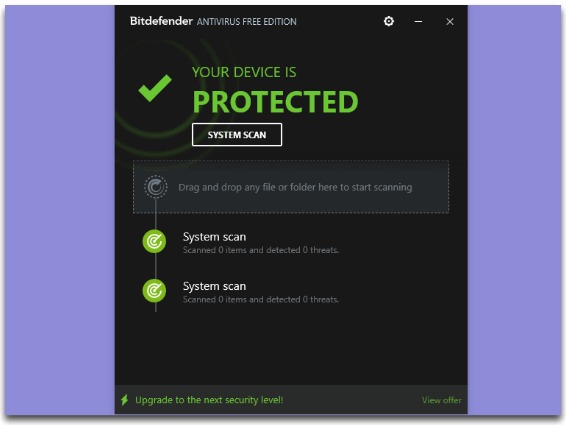 Installation of Bitdefender is very easy and its features are limited to only Windows devices. Bitdefender does antivirus scanning, Real-time protection (Windows only), anti-phishing (Windows only), anti-fraud (Windows only), and web protection (Windows only). You have to purchase a paid version if you are looking for advance threat protection like ransomware protection, Bitdefender does offer a free version for macOS and Android but only with limited features.
Likes:
Perfect for Windows devices, low impact on performance, and free 24/7  support.
Dislikes:
No ransomware protection, no schedule or quick scan option, and limited features.
Verdict:
Bitdefender free version is perfect for the Windows users, which does well at defending your device from viruses & malware. Bitdefender is ideal for those who want to install a basic antivirus and forgot about it. It takes care automatically in the background and offers less functionalities compared to other free antivirus software in our list.