How to Backup OneDrive Effortlessly
Cloud storage services like OneDrive have become indispensable tools for individuals and businesses.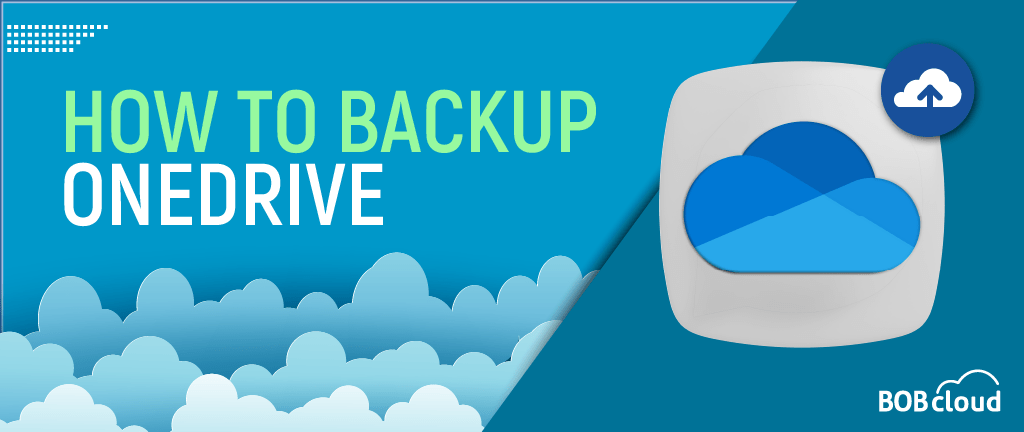 Microsoft's OneDrive offers a versatile platform for storing and accessing files across various devices. Many users perceive OneDrive as merely a cloud storage solution. It is a backup application for safeguarding essential data, preventing accidental losses, and ensuring accessibility from anywhere.
OneDrive usually comes pre-installed with Windows, but you must manually download for non-Microsoft OS such as Apple and Android. You can download a copy of OneDrive files to your device or sync using a OneDrive client to any of your OneDrive-linked devices.
This article will explore two efficient methods for effortlessly backing up OneDrive. Whether you have a free Microsoft account with limited storage or a paid OneDrive account through Office 365, these backup approaches will ensure your peace of mind.
Why Do I Need to Backup OneDrive?
OneDrive provides cloud storage services that allow users to access their files and folders from anywhere in the world. But Cloud storage services like OneDrive lack comprehensive protection against accidental deletion, ransomware, or other disasters.
Although Microsoft provides a safety feature called the recycle bin, it has a time limit of 30 days to restore temporarily removed files. Unfortunately, it is impossible to recover permanently deleted files from Microsoft Cloud storage.
It would be best to have a backup of your OneDrive files and not rely on Microsoft OneDrive to protect them. It may put your data at risk anytime. It is advisable to take proactive steps in securing your data from potential risks even though you are storing them on a cloud storage service like OneDrive.
More than cloud storage is needed to safeguard your data effectively; taking backups of your essential data is vital for added protection. Know that you have learned the importance of implementing OneDrive backup to protect your data against any potential loss of critical information.
Creating separate copies of your files ensures you have safety in emergencies. Regular backups are essential to ensure the security of your valuable information stored on the Cloud using third-party software or an external hard drive.
How to Backup OneDrive in Simple Ways
You can Backup OneDrive files in multiple ways. You can purchase any third-party software, link your account and get automatically protected by that software, but here we will show you the most effective offline methods that will cost you nothing. To Backup your OneDrive files, please follow these two most effective methods.
Method #1: Download OneDrive Files To Your Device
Consider saving OneDrive files to your local computer if you only store them online. You can access the downloaded OneDrive files locally without an internet connection. Follow the below steps to download OneDrive files to your device.
On your browser, go to the 

OneDrive

 website

Log in

 with your OneDrive credential

Select the files and folders

;

Click the 

download 

button that appeared on the menu
Method #2: Sync OneDrive Files to External Hard Drive
In this method, you will store your OneDrive files in an external hard drive as an advanced precaution step. Synchronising to an external hard drive will be a great idea for quick data backup.
Open your browsers and

Log in to your OneDrive

account

Click on the

My Files

at the left-side corner

Select the files or folders

you want to sync

Click on the

Sync

button when it appears

Provide the username

and click on Sign in

Enter your credential

and click on Sign in

Click on the

Change Location

button and

select your External Hard Drive
Once you complete the above steps, your OneDrive client will synchronise your data to your external hard. Once the synchronisation finishes, you can remove your external hard drive and keep it as a backup for your OneDrive data.
In conclusion, safeguarding your OneDrive files through regular backups is necessary. A reliable backup strategy is crucial to protect against accidental data loss or ransomware threats. By exploring the two efficient methods discussed above, you can proactively ensure the safety and accessibility of your OneDrive data in the future.