How To Restore From iCloud Backup
Backing up your iPhone data ensures you keep all important files.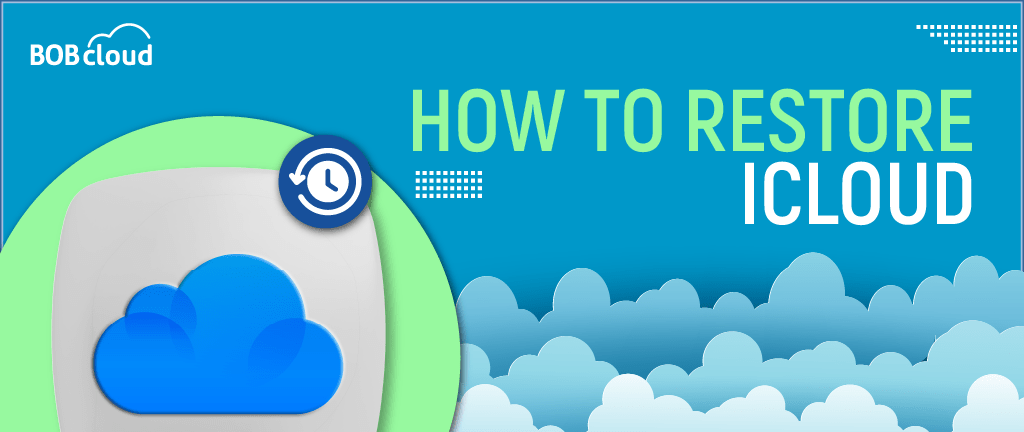 Whether you accidentally delete important files or need to restore your iPhone for any other reason, having a backup can help you retrieve your data quickly and efficiently. By default, your iPhone backup and store your data in iCloud storage and keep a single latest copy in your iPhone.
We will discuss how to restore your iPhone from iCloud backup or a backup saved on your computer using iTunes.
How to Restore iPhone Using an iCloud Backup
Restoring the iCloud is simple. Check whether you have an iCloud Backup; all you must do is follow these steps.
How to Check for an iCloud Backup.
Tap Settings and Tap on your Name
Tap on iCloud
Select Manage Storage
Tap Backups
In the Backups selection, Tap on the iPhone entry you want to restore.
In case you cannot locate a recent backup, or any backup for that matter, verifying if you have previously backed up your iPhone via iTunes on a computer may be worthwhile. As you continue reading, we will discuss restoring a backup from iTunes.
How To Restore From iCloud Backup
You can start restoring it once you confirm that you have a usable backup. Just follow the steps.
Go to the main Settings screen on your iPhone.
Tap on General.
Scroll down and tap Reset.
Tap Erase All Content and Settings.
Confirm and tap Erase Now.
Enter your Passcode when prompted.
Tap Erase iPhone and confirm when prompted.
Type Your Apple ID password and Tap Erase. You will see progress. Please wait for it to be complete.
Type your Apple ID and Sign-in to iCloud once your iPhone restart
Tap the Restore from iCloud Backup option In the Apps & Data screen.
Select a backup file from the list.
Follow the instructions on the screen to complete the Restore process.
How To Restore iPhone using iTunes Backup
If you have backed up your iPhone in iTunes, you can quickly restore your essential data to your device by following these simple steps after connecting your iPhone to your computer.
Connect your iPhone to the computer with backup files,
Tap the "iPhone" icon on the summary screen,
Select "Restore Backup" in the Backups section,
Choose the backup file and tap "Restore."
Enter "Apple ID" when prompted to start restoring.
Overall having a backup of your iPhone data is crucial in case you need to restore any of your important files that are deleted mistakenly on your device.