Back up your ICT data to the world's most trusted cloud
We use Microsoft's cloud in the UK to store all data. No other cloud has as much compliance as Microsoft's.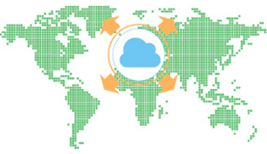 Store your data anywhere in the world
Multiple copies of your ICT data will automatically be stored in Microsoft's UK data centres.
If you prefer, we can store your data in any other Azure region (more than 50 are available worldwide), or on our instances of Wasabi in Holland.
If you want to use your own storage, you can store your backups on your own storage or any other cloud provider.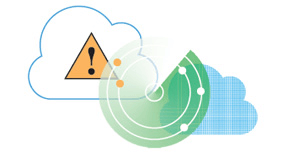 Protect your school from ransomware
Ransomware and cybercrime attacks are growing every day, and government organisations are at the top of the list of targets.
Ransomware prevention is essential to prevent becoming the next victim.
All about ransomware
How to prevent becoming a cybercrime target
Your data is always encrypted and cannot be compromised. Should your servers become a victim of a cyber-attack, you can rest assured you can restore your data from the cloud.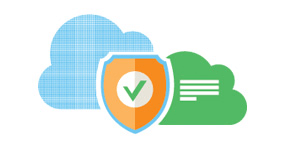 Trust the world's most trusted cloud
If you use one of our Microsoft Azure instances, your data will be stored three times on Microsoft's cloud in the UK.
Microsoft's cloud offers the most comprehensive compliance. Azure has been recognised as the most trusted cloud for government institutions, medical and military.
ICT, School, College and University backups have never been safer.
Do you know where your data is stored now?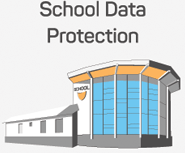 Advanced security
View our Data Security White Paper
Your data is encrypted on your servers and desktops using AES 256 bit encryption before it leaves your school and is then transferred using 256-bit SSL communication (TLS v1.2)
Your data remains encrypted whilst backing up, at rest, and during restore. You set the encryption and it can never be captured in transit.
UK schools will have their data stored in the UK facilities by default.
Our software allows you to back up your servers and desktops to local media and third-party clouds such as Azure, Amazon, Google, Microsoft, Dropbox or your own SFTP storage. This gives you extra peace-of-mind knowing that your data is stored safely online and independently from us should you need a safe harbour.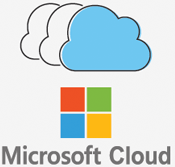 100% data durability with data stored on 3 systems and unlimited retention
Your data is sent directly from your devices to the cloud. It doesn't go to a 3rd party data centre where it can be read or compromised.
Why risk your data in a 3rd party data centre you have never inspected?
Your backed-up data is stored on a minimum of 3 systems at any one time when using our Azure instances. Microsoft replicates your data three times within a storage scale unit. Multiple data centre and geo-replication is also an option we provide.
You are in charge of your retention periods which can be set from 1 day to infinity.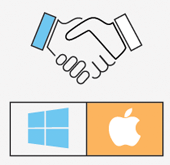 We were established in 1999
Our parent company [SC] started out by backing up Novell servers over kilostream lines back in 2000. We have been at the forefront of emerging networking technologies ever since.
We now have customers in more than 15 countries, with the majority being in the UK.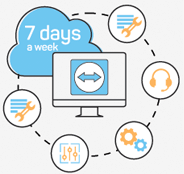 Simple support tools and tech support 7 days a week
We provide a single-pane-of-glass for all your backup sets so you can see everything in one place without the need to trawl through emails every morning.
We are dedicated to supporting you and can be contacted 7 days a week. If we can't fix your problem in one or two emails, we will ask to look at your system using TeamViewer or RDP.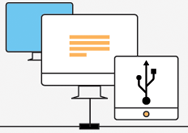 Not just online backups
We have modules to back up Windows server, VMware, Hyper V, Exchange (server and mailbox), Office 365 email, SharePoint, MS SQL, MySQL, System State, Bare Metal, MAC, Windows desktops, Synology NAS, QNAP NAS, most cloud drives and more.
Don't want to store your data with us? No problem, you can use our platform for local or cloud backups and only pay a monthly charge for the software you use. If you have your own cloud storage, file sharing service or FTP storage, you can store your data there and use our platform to manage it all.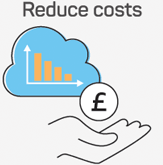 Pay for only the data you store
If you use our Azure storage locations, we charge £0.05 per GB of data stored.
If you use our Wasabi storage locations, we charge £0.02 per GB of data stored.
No customer is on a contract and what you see is what you get. Support and remote installations are all free.
Calculate your prices with our calculator
Centrally view all your backups directly with our online cloud computing portal. Your data is encrypted all times and cannot be compromised.
No quotas, minimum contracts or hidden charges.
Pay only for the storage and licenses you use and nothing else.