What Does Attempting Data Recovery Mean on iPhone?
If you have seen the message "Attempting Data Recovery" on your iPhone, you are not alone, as it is a widespread error.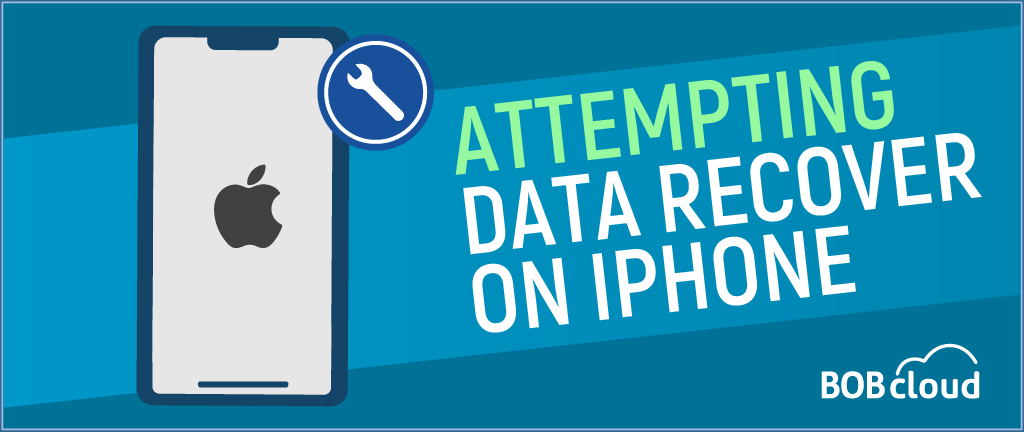 This article explains how to understand this error more and eliminate it.
What Does It Mean When iPhone Is Attempting Data Recovery?
The attempting data recovery iPhone message can indicate various problems related to your iPhone device or the iOS version. It is generally accepted this error message comes up when updating the iOS version to the latest one through the iPhone instead of iTunes.
The iPhone error message can occur when you try to update your device to iOS 16, 12, 15, 11.2 or 11.3 etc. This error message can result in the user getting stuck on a white screen without retrieving their data.
This also indicate low storage on your iPhone, especially if you have upgraded it to the latest version.
Some more reasons for this error message might be:
Jailbreaking and updating the iOS version afterwards.
Unplugging the iPhone from the computer during an iTunes update.
If you are unable to get rid of this message, please read the article further below to learn how to get rid of the attempting data recovery iPhone error message.
How Do I Fix My iPhone Stuck at Attempting a Data Recovery Loop?
Want to know how to get rid of attempting data recovery iPhone error message? You may try some of the methods below:
YPut your iPhone into recovery mode to try and fix the attempting data recovery loop; this option is normally used when an iOS update fails. To use this feature, do the following:
Connect your iPhone

to your desktop PC

Open the

iTunes program

Force restart your iPhone device. You may do so by pressing and releasing the

Volume Up, Volume Down

buttons and holding the

side (power)

button

till you see the Apple sign.

Once the dialogue box pops up, click on

Update

.
Note: This will completely wipe your iPhone's data, and you will have to start anew setting up your iPhone. Therefore, please ensure you have made an iTunes backup of your iPhone data. If you are not willing to do this, proceed below:
Sometimes, the attempting data recovery error message may be fixed by restarting your iPhone device. To do so, you may follow the force restart steps listed above. Force restart can work if your iPhone device is not responding in various cases.
How Long Does It Take to Recover Data From iPhone?
While it might be a misnomer to lose your data when using recovery mode for iPhone due to attempting a data recovery message, iTunes can be safely used to restore the lost data, which will take a minimum of 15 or 30 minutes. It might take longer if you have lots of data. You may also use iCloud backup to restore your data if you have any previous backup data.
How can I fix the attempting data recovery error message on iPhone? You may try the methods listed above to try and resolve your error. Sometimes, it will do well to simply wait for your iPhone to handle the problem by itself, only do the methods if you have been waiting for a long period.