How Long Does iCloud Backup Take
By default, all your iPhone data is backed up to iCloud to protect it. iCloud is an excellent choice to store your essential data, but if you have a large amount of data, iCloud backup might take time.
In this article, you will learn how long does iCloud backup take and what factors affect the duration of iCloud backup. Here are some of the essential tips to faster your iCloud Backup.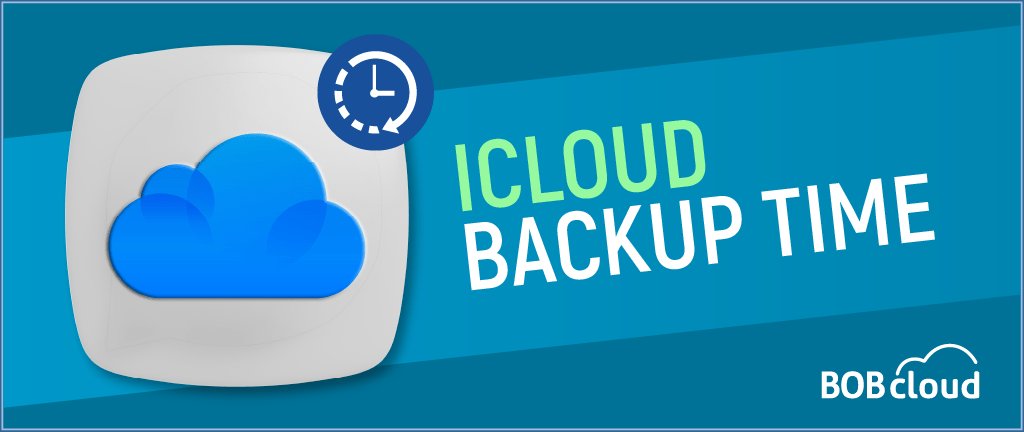 How Long Does iCloud Backup Take On iPhone/iPad?
How long does iCloud backup take on iPhone/iPad? iCloud backup generally depends on factors such as your internet connection, how much data you are transferring and if the process is interrupted.
Generally, the process takes around as low as a few minutes to hours or even days altogether if you are transferring large amounts of data or your internet connection could be faster.
For this reason, it can be essential to turn on the iCloud backup option and make it run every week for the process to be faster. It can even be as quick as 10 minutes.
Why it Seems That iCloud Backup Taking Forever?
If your iCloud backup is taking forever, then it can be attributed to some conditions, such as:
Amount of data on your iOS device. If you have large amounts of photos and video (more than 5000 items), you must wait days for the backup process to complete.

Your Wi-Fi Internet connection is slow (the upload speed) 

Your iPhone or any other iOS device has hardware issues that may cause the data backup process to stop abruptly, such as little or no available storage space.
How long does iCloud backup take? Generally, if you encounter issues with your iCloud backup process taking forever, your best bet might be to contact the ISP first for a quick resolution or fumble around with your IP/TCP settings for a change. You can confirm this by downloading a basic speed test APP to measure your upload bandwidth.
What To Do When iCloud Backup Takes So Long?
If your iCloud backup process is going slower than usual, you may take the following ways to try and fix the speed:
Free up your iPhone storage:

 Your iCloud backup might take so long because your iPhone has less storage space. In that case, you can free up storage space on your iPhone by going to 

Settings > General > iPhone Storage

 and clearing either the cache data of your app or deleting the app entirely altogether.

Talk to your ISP

: While this is not an ideal solution if your Wi-Fi is the culprit, you may look at your IP settings, make sure you are not using a VPN service and talk to your ISP regarding the slow speed of your internet.

Don't back up large files

: You may want to back up smaller files instead of apps. To do so, you may go to 

Settings > Your Name > iCloud

 and toggle 

Off

 the options for large apps.
How long does iCloud backup take? Try the above methods to see if they work or not.
How to Speed Up iCloud Backup?
How long does iCloud backup take, and how to speed it up? Try the following methods listed below for it. If they don't work, you might have to check and see whether you are using mobile data for the transfer or your Wi-Fi connection.
Otherwise, you may also use iTunes as an alternative by backing up your data, as it can sometimes be faster than iCloud.
Why is iPhone iCloud backup taking so long?
If your iPhone iCloud backup is taking too long, then you may have to check whether you are using mobile data or Wi-Fi for the backup process. Also, make sure that you are not backing up large amounts of data, as they can take longer to back up.
How Do I Get My iCloud To Back Up Faster?
Try the following methods listed above in this article to make your iCloud backup data faster than before. Or you may use iTunes for data backup as an alternative.
Can I Use My iPhone While Backing Up?
Yes, you can use your iPhone when the backup is over a cloud service. However, if you are backing up data using USB through external hard drives, keeping still as a loose wire may interrupt the data backup process.
How long does iCloud backup take, and what do about it? Generally, you may have to check your internet connection, use the best Wi-Fi connection possible and try alternative cloud service platforms such as Google Drive and DropBox or use an external hard drive to back up your iPhone or any other iOS device-related data.