Where is WhatsApp Backup Stored on Android and iPhone.
Do you know where your WhatsApp backup is stored on your Android or iPhone? 
Your WhatsApp chats are backed up, but it isn't always easy to find the WhatsApp backup location.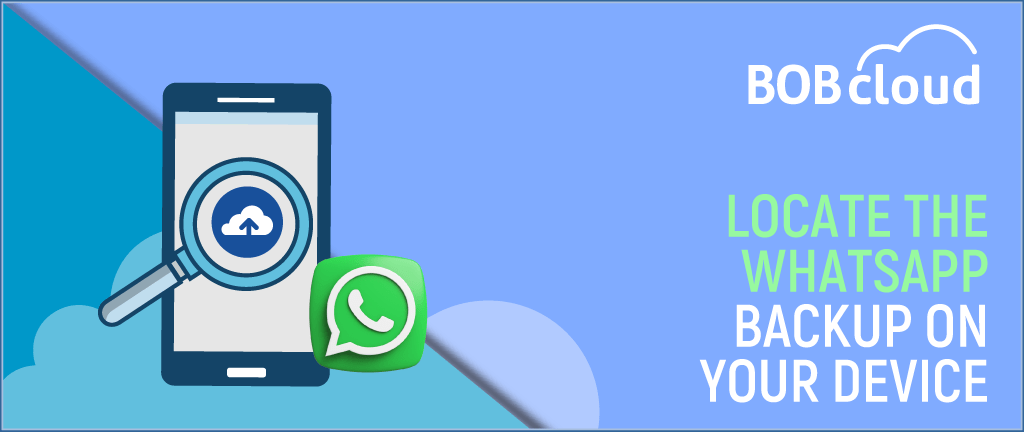 WhatsApp is very close to oxygen for hundreds of millions of people worldwide for their personal and commercial comms.
Because WhatsApp stores your valuable chats, images, and videos, it is important to keep that data safe and know you can recover it securely from a backup.
A backup is no use unless it can be restored, so you need to know where your WhatsApp backup is stored.
In this blog post, we will learn how to find where is WhatsApp backup stored on Android and iPhones.
Where is WhatsApp Backup Stored on Your Device?
The answer to this question depends on the type of device you use for WhatsApp. WhatsApp backup data is stored differently on Android, iPhones, and PCs.
Why is it Important to Back Up Your WhatsApp Messages?
First, a backup is a safety precaution to get all your information back or some of it in the event of any mishap. WhatsApp has provided this backup set to help people get their information back when needed.
For instance, if your device gets stolen or lost, with the help of WhatsApp backup, you can get every message you need on another device.
If your WhatsApp backup stalls or fails, try our top 5 tips on how to fix a WhatsApp backup issue

How to Backup WhatsApp Messages on Local Storage
Your WhatsApp messages need to be backed up to be safe. This is how you can safely backup your WhatsApp messages: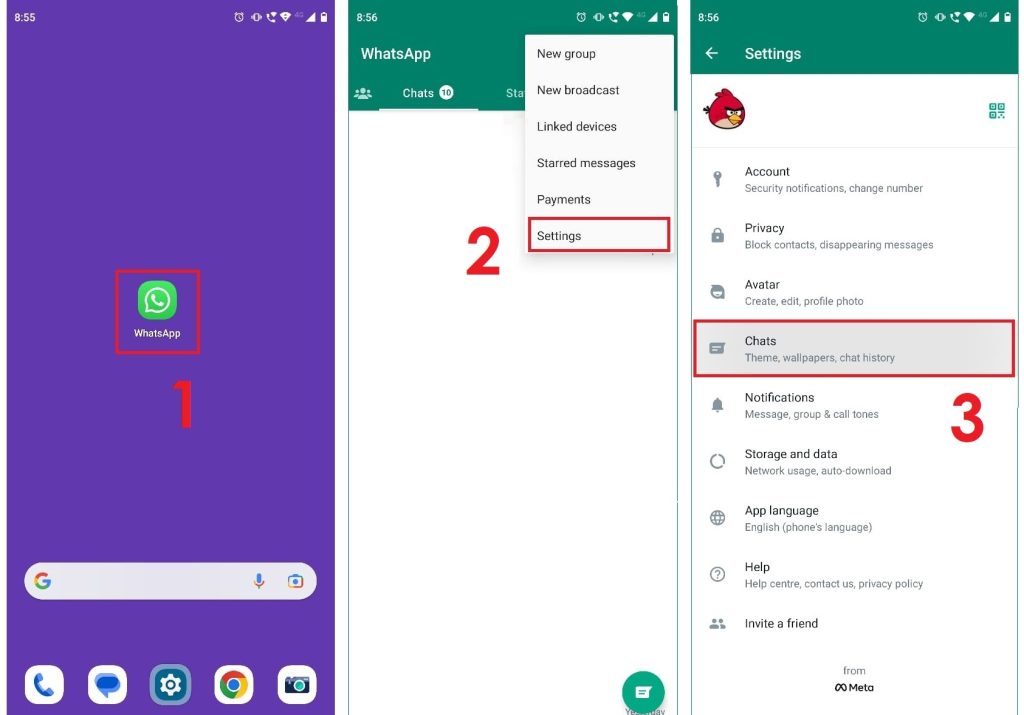 1. Open WhatsApp on your device
2. Tap on the three vertical dots and tap on settings.
3. Tap on Chats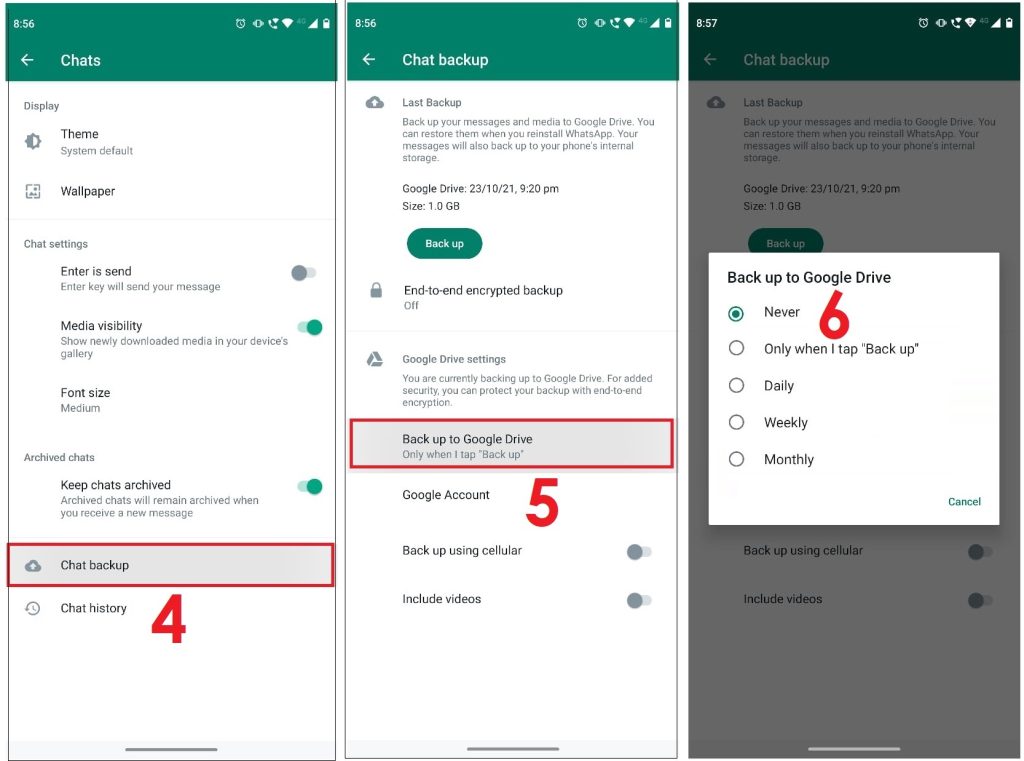 4. Tap on Chat backup
5. Tap on Backup to Google Drive, and
6. Tap on Never when the options pop
7. Now tap the green Backup button, which will immediately back up your messages to your phone's storage.
Where does WhatsApp backup your data to?
Where is WhatsApp Backup Stored on Android?
Google Drive and local storage are the two places where your WhatsApp backup can be stored on Android. Google Drive is a cloud backup platform, while local storage is your phone storage or SD card.
This is how to find backed up WhatsApp messages on your Android phone.
How to Find WhatsApp Messages on Local Storage in Your Android Phone
WhatsApp stores messages and information in a particular folder in your phone's internal storage or sometimes on your SD card.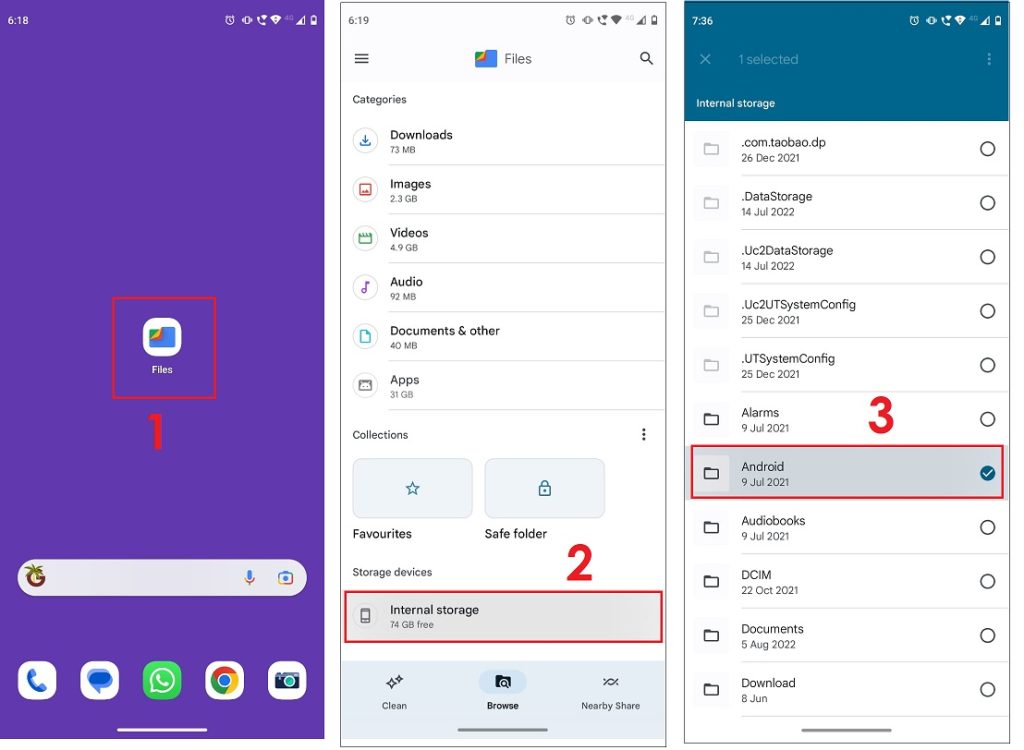 1. Open your File Manager app on your device
2. Tap on Internal storage
3. Tap on the Android folder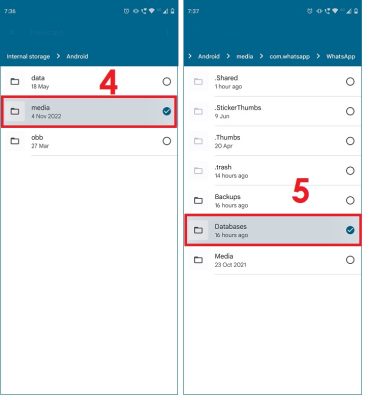 4. Tap on the Media
5. Tap on Database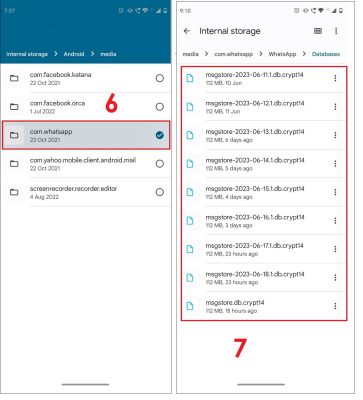 6. Tap on the the WhatsApp folder.
7. These are the encrypted backup files available on your device. You check them by backup with the date.
Where is WhatsApp Backup Stored on an iPhone?
iCloud is the most favourable method for backing up messages on iPhones. It is straightforward to use, and your messages are very safe.
iPhone uses iCloud as the default cloud platform for WhatsApp backup. For security reasons, your messages are stored as encrypted files in a hidden folder on iCloud.
Here is how you store WhatsApp messages on iCloud:
Go to the settings app and tap your Apple ID (it should be at the top of the screen.
Tap on iCloud and switch it on. Go to the WhatsApp option and switch it on.
Open the WhatsApp application on your phone
Go to Settings on your WhatsApp, select Chats > Chat Backup > Backup Now.
This will mean that you have backed up the messages manually and only once. On the other hand, you can select the frequency of the backup based on the options given, and your backup will occur automatically.
This article explained how to find your WhatsApp backup on a local device.
You also learned the importance of having the backup. Android users can store their WhatsApp backups on Google Drive or local storage, while iPhone users benefit from iCloud as the default backup platform.